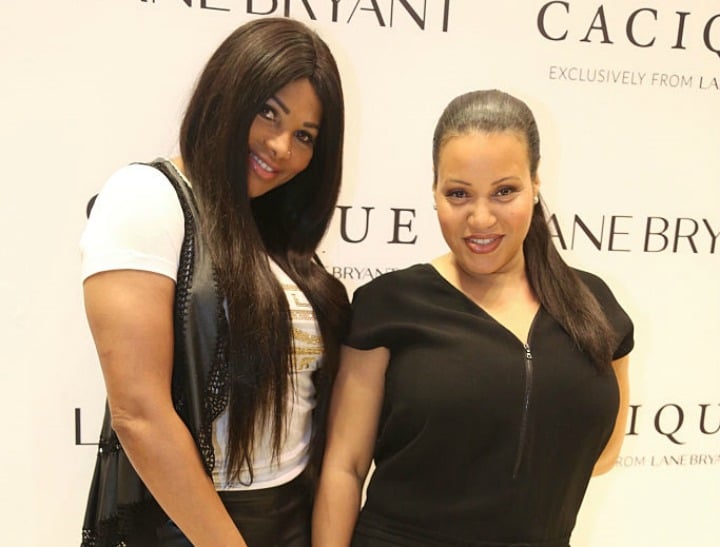 Get excited.
It's the weekend.  Maybe you're heading out tonight (who can say? I don't know your life.)
But what I DO know is that nobody with ears and good taste can resist a healthy dose of '90s tunes.
Yep – Mamamia's Ultimate '90s Playlist is here. You know what to do.
1. Spice Girls – Wannabe.
Fun fact: literally the first thing I ever did on this crazy new thing called "The Internet" was take a quiz to see which Spice Girl I was (Gerri, FYI).
The Spice Girls WERE the '90s. And Wannabe was the lyrical masterpiece that started it all.
Zig-a-zig-ah.
2. Hanson – MMMBop.
Who would've thought that three barely-pubescent boys with greasy hair would have one of the biggest hits of the decade (before pretty much falling off the radar, sob).
Like a lot of '90s songs, MMMBop made almost zero sense, but who cares – it's catchy as hell.
3. Backstreet Boys – Everybody (Backstreet's Back).
Backstreet's Back, and I Want it That Way, As Long as You Love Me, so Quit Playing Games, OK?
4. Britney Spears – Baby One More Time.
Man, I wanted those pink fluffy things old Britters here had in her hair in that clip so badly in Year 7…but I digress.
Baby One More Time was released in 1999, back when Britney was still an innocent sexy times abstainer fresh from The Mickey Mouse Club – you know, before all the head shaving and marrying-of-backup-dancers happened.
Here it is:
5. Salt N Pepa – Push It.
Now wait a minute, y'all, this dance ain't for everybody
Only the sexy people
So all you fly mothers, get on out there and dance
Dance, I said!
6. Ace of Base – The Sign.
Ace of Base was '90s gold and The Sign is basically their finest work. So harmonious, yet so deep – because it taught us that no one's gonna drag you up to get into the light where you belong. #truth
7. All Saints – Never Ever.
In my expert musical opinion*, All Saints were one of the most underrated bands of the '90s.
*Not at all expert. I still have Pretty Fly for a White Guy on my iPod. On high rotation.
8. Alanis Morissette – Ironic.
Hey, isn't it ironic that a song about ironic things doesn't in fact refer to any irony whatsoever? Whatever – I'll love Alanis forever.
Such fierce. Much angst.
9. B*Witched – C'est La Vie.
The Irish accents, the nonsensical lyrics, the denim – SO much denim. Where have you gone, B*Witched? Where?
10. Peter Andre – Mysterious Girl.
So we definitely wouldn't want Peter Andre getting close to us these days but hey, nice song.