Netflix. What did we ever do without it? It's the source of gripping TV series, thought-provoking documentaries and the best new releases.
With all the great original content on the streaming service, you easily forget there is a goldmine of classic movies including these '80s and '90s flicks that are perfect for vegging out to.
Listen: The Netflix show that has been influencing your life all along.

Some of these movies you've probably seen numerous times, others you might not have heard of. All of them deserve a viewing.
Stepmom (1998)
Prepare to cry – more than once – during this heartwarming film about a mother who must accept the new woman in her ex-husband's life. Julie Roberts and Susan Sarandon's performances are perfect.
The Craft (1996)
A movie about teen witches sure to induce flashbacks to your angsty high school days. It's a thriller of sorts, but definitely tame enough to watch with the lights out.
Jerry Maguire (1996)
So many iconic lines. Rewatch this one just so you can be reminded how much you used to love Tom Cruise.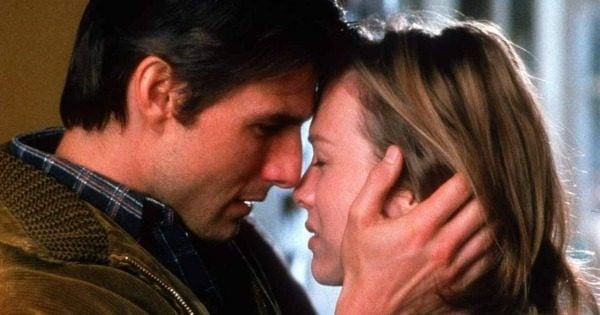 Pretty Woman (1990)
Guys, it's Pretty Woman. Need I say more.
Baby Boom (1987)
Diane Keaton stars as a high-flying corporate professional who gets saddled with her distant cousin's toddler after he dies.
The Parent Trap (1998)
Watch Lindsay Lohan as an 11-year-old cutie playing twins who just discovered each other existed - and that their parents have been lying to them their whole lives.
Mystic Pizza (1988)
This movie was Julia Robert's start and if you haven't watched it, please do yourself a favour. It's a sweet story about two sisters and their friend as they transition into adulthood and face everything that comes with it.