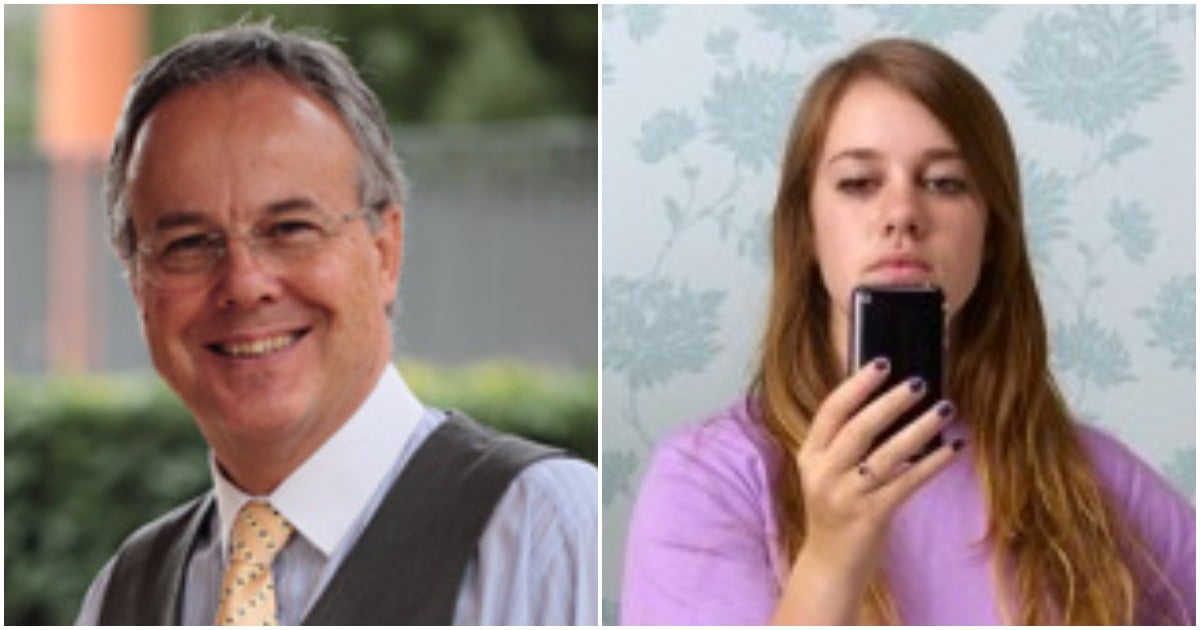 Fathers are "all at sea", and are so disconnected from their families that they are neglecting what's important, says a leading educator.
In a week where The Kings School in Sydney is mourning the tragic death of former student Stuart Kelly, whose brother Thomas was killed in 2012, their Headmaster, Dr Tim Hawkes has a message every parent needs to hear:
The internet is raising our teenagers. And it needs to stop.
The leading educator joined Andrew Daddo and Holly Wainwright on the This Glorious Mess podcast to talk the difficult task of parenting teenagers:

The author of several books on leadership and parenting had some telling statistics.
"These days, dads are spending between 17 seconds to 59 minutes a day with their teenage children. Compared to the kids spending an average of two to five hours a day online." he said.
"We have to lift our game as parents and recover ownership of our children and to recover the role of parenting our children rather than leaving it to the cyber world, their friends and to their school." he said.
New to podcasts? Here's the easy way to get them.
It's a message that comes at a time of mourning for the Kings school, with Dr Hawkes releasing a statement earlier this week reminding us all that life is fragile, loved ones are precious, and each day is a gift.
He told Holly and Andrew it's time fathers stepped up.