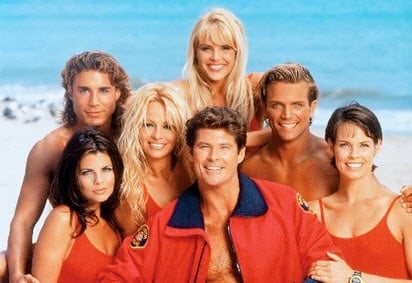 Baywatch was about more than red swimsuits and very good-looking people.
When you think of the most famous beach in the world, you think of Bondi Beach in Sydney, Australia, right?
Wrong.
Think…Los Angeles County…think Baywatch!
Baywatch first aired in 1989 and was quickly cancelled after just one season when it came in at number 73 out of 103 shows. But David Hasselhoff believe in it. He BELIEVED in Baywatch.