In 2006, the Desserich family were in the process of renovating their Cincinnati, Ohio, home when their five-year-old daughter, Elena, fell ill.
The little girl, who "loved art and dresses" and "always ate her vegetables first" began to slightly slur her words and started to have trouble walking.
After taking her to the emergency room, doctors originally told her parents, Keith and Brooke, that nothing was wrong. But after Elena's paediatrician ordered an MRI, the family was given the worst possible news.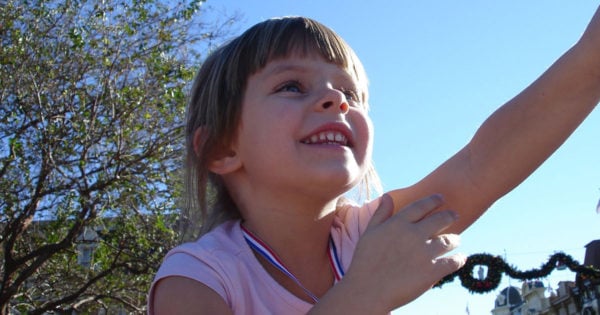 "A doctor entered her [hospital] room crying," dad Keith told The Mirror.
"Not fully understanding, we offered our condolences, only to have her tell us she was crying because of the news she was about to deliver."
Elena was diagnosed with Diffuse Intrinsic Pontine Glioma (DIPG), a rare childhood brain tumour for which there is no cure.
She was given less than five months to live.