I have this weird habit of buying lipsticks wherever I go.
Whether I'm in a random pharmacy in Hawaii, or a new Asian variety store that's popped up in the suburbs of Sydney, I know for sure that I'll be leaving with a new lipstick in my handbag. I can't help it! I know, I'll definitely be starring in some sad, future reality TV show about people who repeatedly buy the same thing over and over again, called something like "OBJECTS! I Just Gotta Have Them!"
Well, my compulsive lipstick-shopping has finally paid off, because I have found THE perfect bargain lipstick. You're welcome! And no, I don't give those receipts for lipsticks to my accountant to claim on my tax, because I am too embarrassed.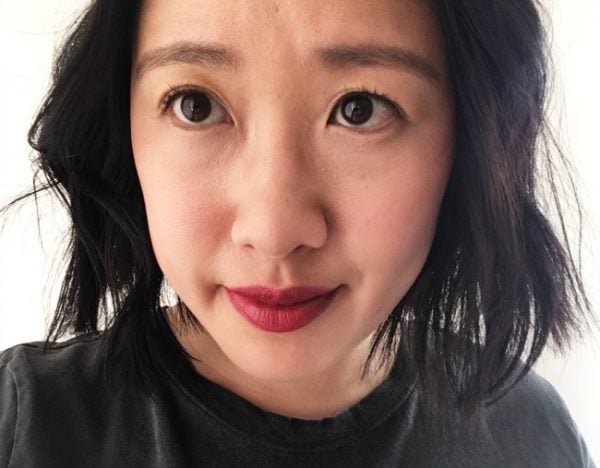 Here is the lipstick you've been searching for, and ladies, it's in freaking Kmart. The e.l.f. lipstick range costs only $6 each, which is the cost of two normal coffees OR one soy coffee from a hipster café, if you are lactose intolerant like me. Sexy!
Okay okay, first things first, e.l.f. is a very cool cult beauty brand which has only been on the Australian market for the past few years. Think: new, on-trend, beauty bloggers, and cheap. They are mostly known for creating dupes (i.e. passable copies) of high-end brands. I think I have written and mentioned e.l.f. about eleventy billion times in my beauty articles, because every now and then they will make a product that is just so marvellous that I think you would be highly silly not to purchase it.