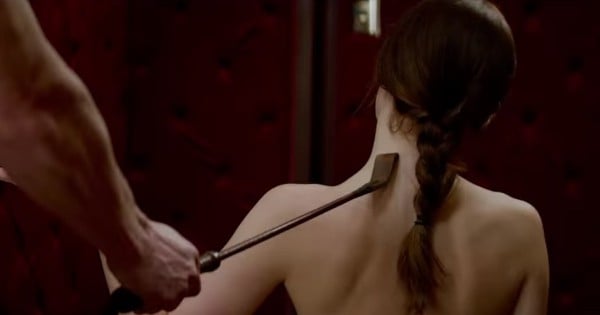 If you've been kept awake at night wondering what lies in the infamous 50 Shades of Grey red room, we've got some answers for you.
According to 26-year-old actress Dakota Johnson, who plays the naive Anastasia Steele in the 50 Shades film series, there were all sorts of "crazy" things in 50 Shades of Grey red room.
In addition to cuffs, whips, ropes, paddles, ben wa balls and eye masks, other items you may not have seen in the movie include things "like certain chairs for certain positions," Johnson told The Independent, adding that the one item that really stuck in her mind was "this tiny little leather chair that looks like that thing when you go to the gynaecologist and put your feet up."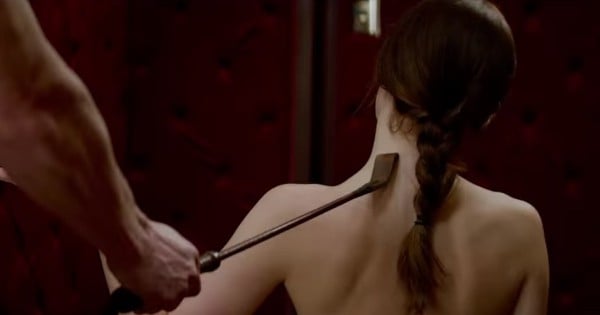 Another crowd favourite from the red room, whips. Source: Youtube.
Both the book and film series drew equal measures of praise and hate for their depiction of BDSM and the dominant/submissive relationship between Anastasia and Christian, played by Jamie Dornan.
While some critics labelled it abuse and others anti-feminist, Johnson spoke out about the mislabelling of who she sees as a highly complex character, saying that she does not see Anastasia as "a weak character or victim at all" adding that she hoped people would feel "more empowered" sexually after seeing the film. 3:59]
Post continues after video...