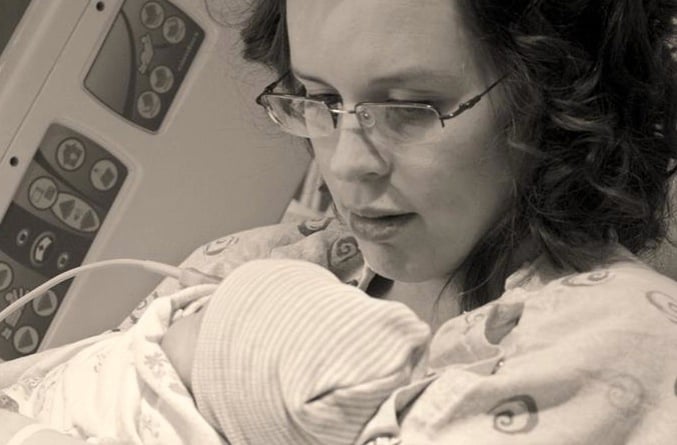 A toddler armed with a gun results in the most heartbreaking tragedy.
Yesterday evening, while 26-year-old Christa Engles was in the middle of changing her 1-year-old daughter's nappy, she was shot in the head.
Not by an intruder, but by her three-year-old son.
Christa's toddler had gotten his hands on a semi-automatic "high-calibre" handgun, which had been lying underneath a couch. Not realising what he had done, it appears the boy then ran into another room after the shooting, unknowingly leaving his mother to bleed to death.
The children's grandmother arrived home to find Engles sprawled on the floor in a "grave condition", a wound in her head bleeding all over her baby daughter.
KJRH-TV reports that as the toddler was taken to be interviewed by specialist officers he repeatedly said, "Mummy, shot."