While one-off outfits and outlandish antics are a time honoured tradition of award ceremonies, accepting an award in your undies has to be a first, even for the Grammys.
But that's exactly what happened when Ohio duo 21 Pilots took out the Best Duo/Group Performance award, beating out fellow nominees Rihanna, Drake, Sia, Sean Paul, Halsey and the Chainsmokers, and took to the stage to drop their tuxedo trousers and proudly display their trunks to the ultra-famous crowd.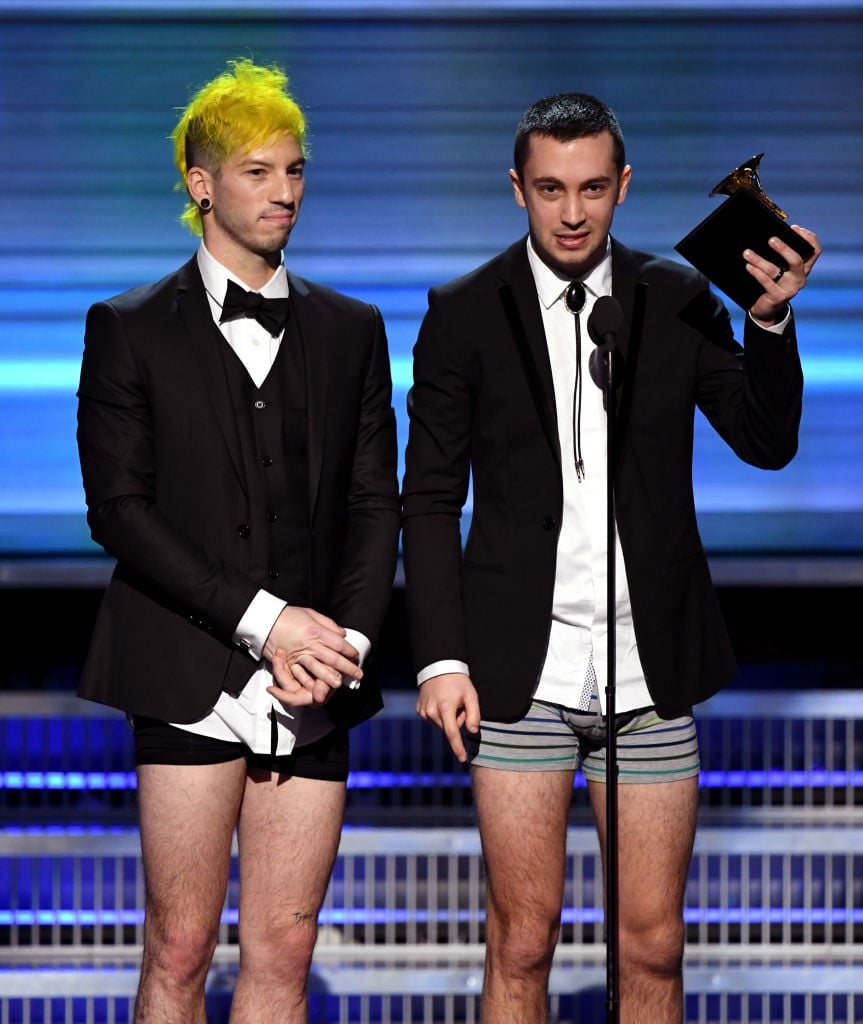 Within seconds of making the drop, band member Tyler Joseph was explaining that their win was reminiscent of a pivotal time in their lives and early career, when the two had been surrounded by friends in their share-house, all watching the Grammys on TV in their undies.
"As we were watching, we noticed that every single one of us was in our underwear. And seriously, Josh turned to me, and we were no one at that time, he turned to me and he said, 'you know, if we ever go to the Grammys, if we ever win a Grammy we should receive it just like this'."
Met with cheers from the audience, Joseph continued, "so not only is this amazing, but I want everyone who's watching at home to know that you could be next, so watch out, okay? Anyone from anywhere can do anything," he said before walking off stage.