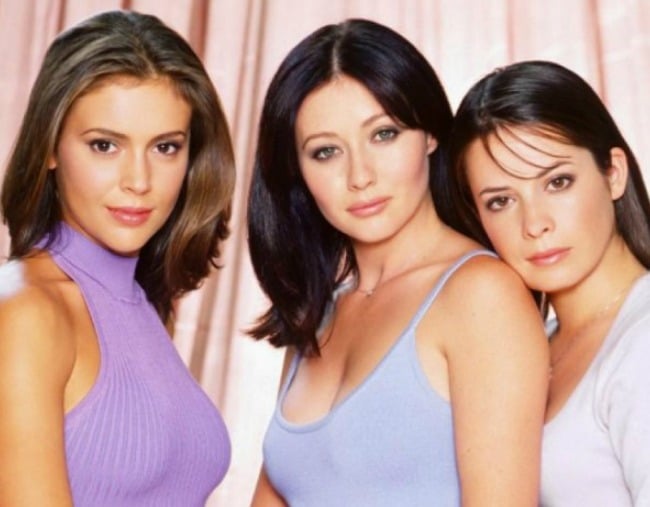 The CW network is bringing back Charmed in a reboot this October, but the original stars are not here for it.
Charmed's three original stars Alyssa Milano, Shannen Doherty and Holly Marie Combs have each criticised the reboot for not consulting with the original cast and its "offensive" marketing.
Milano, who played Phoebe Halliwell in the original series, is the latest to speak out, telling Entertainment Tonight she was not interested in making a cameo.
"I wish that they would have come to us and we would have been involved since the beginning," Milano told ET.
"But having said that, I do hope that it reaches the newer generation and impacts that generation the way ours was able to do for its generation."
The original Charmed series ran from 1998-2006. The CW officially ordered the reboot, which they described as "fierce, funny, feminist", in January and was quickly criticised by Doherty on Twitter.
"Their wording is terrible and a bit offensive. But, everyone makes mistakes. Perhaps with the backlash they will be more thoughtful in future," she tweeted.
Yep. You nailed it. Their wording is terrible and a bit offensive. But, everyone makes mistakes. Perhaps with the backlash they will be more thoughtful in future.

— Shannen Doherty (@DohertyShannen) January 27, 2018
Yes I addressed this…. very ignorant stupid comment. Perhaps made by a millennial that never watched the show and just read a synopsis on it.

— Shannen Doherty (@DohertyShannen) January 27, 2018