It's the award they all want but only six had a chance.
The winner of the Gold Logie for Best Personality of Australian Television has been announced and we couldn't be prouder.
The six nominees for 2016 were: Carrie Bickmore, Waleed Aly, Lee Lin Chin, Scott Cam, Grant Denyer and Essie Davis.
Waleed Aly took home the Gold Logie.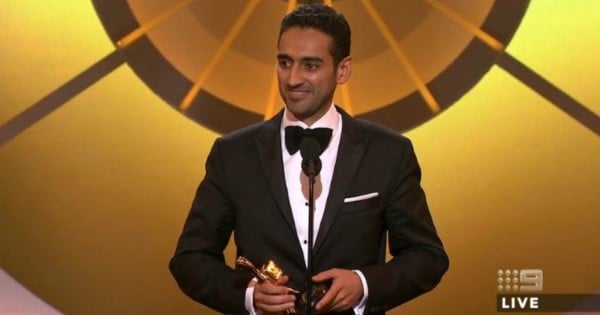 "That's all we have time for thank you very much, goodnight," Aly joked as he took the stage as the televised show ran over by almost an hour.
"There's nothing wrong with the picture you're in the room I'm sure you can use an Instagram picture to return things to normal.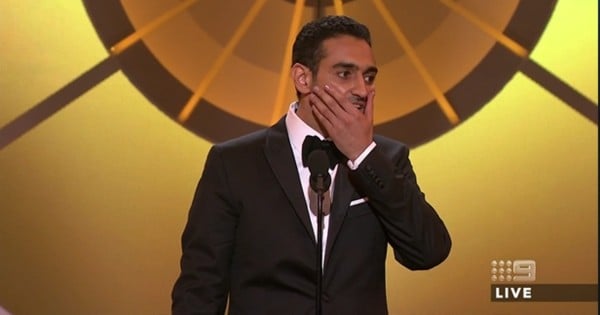 "This is happening. It's true. Finally a male presenter on commercial television has won the Gold Logie," Aly said.
Speaking of his wife Susan Carland, Aly said, "I do want to thank my wife."
"There's only one thing I want to say."
"If she had my job, she'd be better at it than me. She is sharper, she is wittier, she is funnier."
"I'm hugely appreciative the audience has decided to throw me a bouquet on this night," he said.
"This is a show that lands not just on people's television screens, it lands on their hearts."
Susan spoke to Monz and Laura on The Binge today about everything Logie related. Including what it was like when Waleed professed his love for her on live tv.
The Gold Logie nominees this year presented a much more racially diverse spread of news and entertainment personalities than what has been seen in previous years.
This trend of racial and cultural diversity continued across most of the nominating categories with standout winners in each.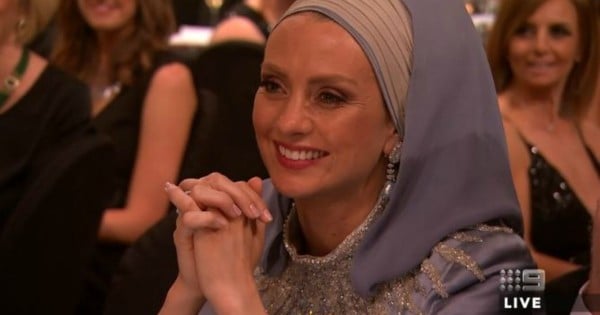 The betting odds according to Sportsbet for each contender to take the gold had been fluctuating all week.
The two Project hosts, Aly and Bickmore consistently led the pack despite Bickmore being last year's winner.
On Friday Aly was announced as the favourite at $1.40 with Scott Cam holding up the rear at $34.
Our Podcast Director Monz was on the Logies red carpet. You can check out her interviews below. Post continues after video.
The 2016 Logies have been as surprising as they've been glamorous. Let's try to think of tonight's losers as tomorrow's future winners.
You can check out all the looks from the Logies below.