It's the award they all want but only six had a chance.
The winner of the Gold Logie for Best Personality of Australian Television has been announced and we couldn't be prouder.
The six nominees for 2016 were: Carrie Bickmore, Waleed Aly, Lee Lin Chin, Scott Cam, Grant Denyer and Essie Davis.
Waleed Aly took home the Gold Logie.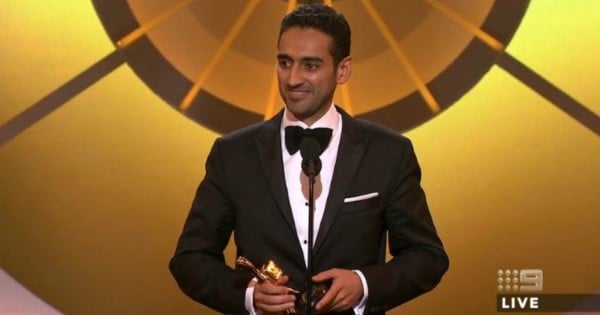 "That's all we have time for thank you very much, goodnight," Aly joked as he took the stage as the televised show ran over by almost an hour.
"There's nothing wrong with the picture you're in the room I'm sure you can use an Instagram picture to return things to normal.