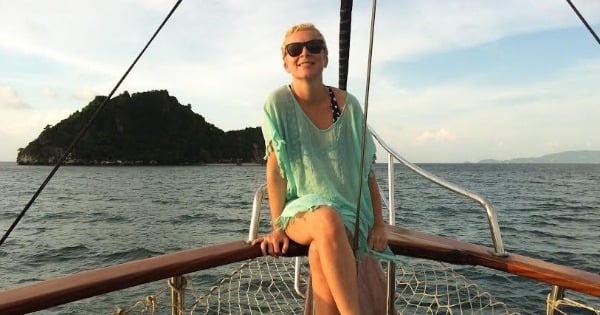 So here it is. The anniversary article. The one I've personally been looking forward to the most. The one where I get to look back on the last 12 months with wide eyes, aching limbs, a dubious haircut and think "what the devil just happened?"
In May 2015, when I was right in the middle of treatment, I wrote an article for Mamamia entitled 'The Pragmatist's Guide to Breast Cancer' about 6 lessons I'd learnt since being diagnosed with invasive breast cancer in January. It was the abridged version – even at the time, I secretly had far more than just 6 lessons under my belt but limited time, audience interest level, word count and a deadline dictated that I reined it in slightly. 
I've been thinking about the content of this follow-up article for a while and after much deliberation and procrastination, I'm going to attempt to articulate and share some more of the lessons I learnt. Maybe one day they'll help someone else to navigate these cancery waters…
How to check for breast lumps, demonstrated on a fine set of man boobs. Post continues after video. 
1. Friends and family are everything. 
They say friends are like walls. Sometimes you lean on them and sometimes it's just enough to know they're there. And if friends are like walls, then family is the cement that holds everything together. So build your walls well, marvel at their superhuman strength, laugh at their inappropriate cancer jokes, hug them hard and lean on them to your heart's content.
2. It's good to talk. 
A friend of mine, shortly after I'd been diagnosed, told me that if he was ever diagnosed with cancer, he would disappear into his flat and not tell a soul. I kind of understood this in a 'man retreats into man cave' type way but it can be a lonely old trip along this cancery road, so why make it lonelier? There's safety in numbers and I've found that the more open I've been, the more open people have become. Or maybe they're just smiling sweetly at me and thinking "where has all her decent non-cancer chat gone?" Believe me, I wish I knew.