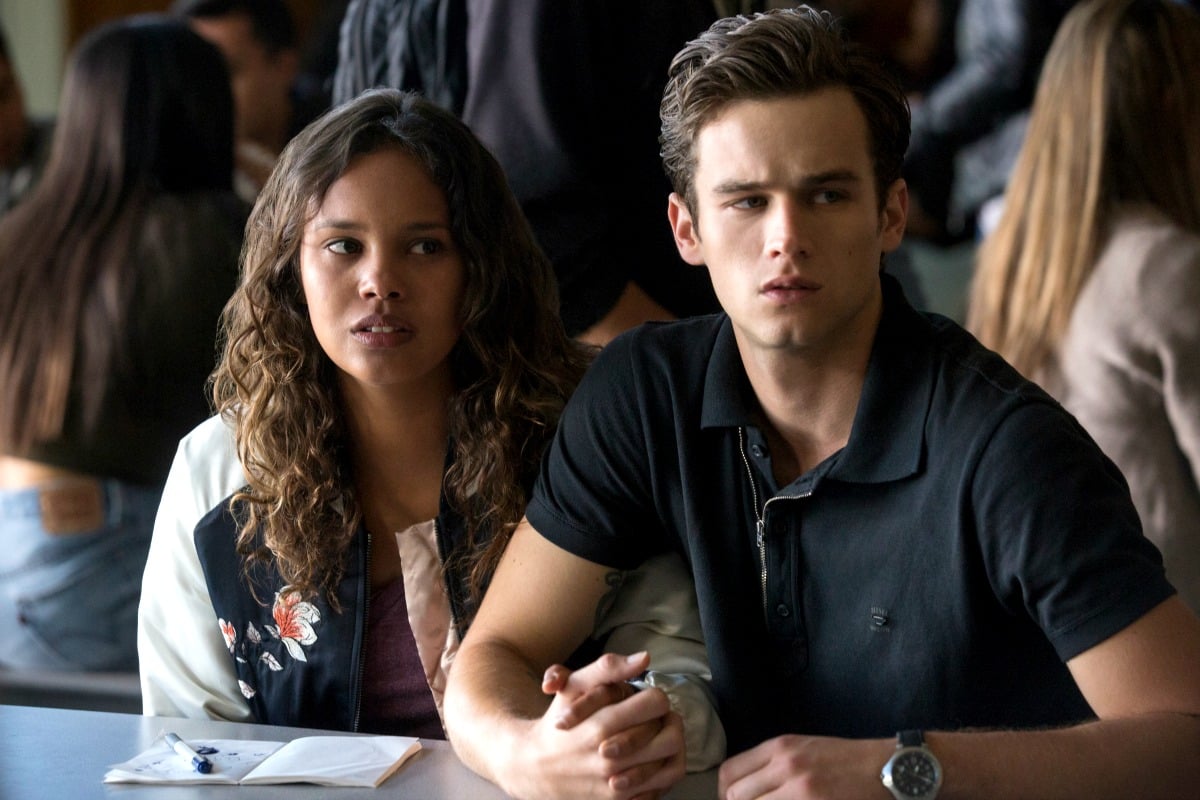 Content warning: This story deals with the subject of suicide, and will not be appropriate for all readers.
We are lucky enough to live in a world filled with cleverly crafted TV shows that have the power to ignite conversations and enact real change in the world.
The reality is, however, that no matter how hard it tries, Netflix's 13 Reasons Why does not deserve a place on this TV game-changer list. In fact, it has become abundantly clear that even with the third season launching today this is a show that never should have aired in the first place.
The first season of 13 Reasons Why was based on on the novel of the same name by Jay Asher, and chronicles the aftermath of the suicide of 17-year-old Hannah Baker (played by Australian actress Katherine Langford).
On today's episode of Mamamia's daily entertainment podcast The Spill hosts Laura Brodnik and Kee Reece talk about why 13 Reasons Why should never have aired in the first place, along with the other top pop culture stories of the day. 
In the first episode of the show her classmate and sometimes love interest Clay Jensen (Dylan Minnette) is given a mysterious box of seven cassette tapes recorded by Hannah and delivered two weeks after her death. The tapes detail why she decided to end her life and the people she holds to account for her decision.
Season two of the show traces the aftermath of Hannah's death even further, focusing on a court case against a student who raped her before her suicide.
When 13 Reasons Why first aired it was under a promise from Netflix and an understanding from the audience that its premise, aside from driving viewers to the streaming platform, was to ignite conversations and raise awareness around mental health, suicide, bullying and sexual assault especially from a teenage perspective.
While this may have been the intention of the show when it was first released, the execution of the plan and the outcome have been drastically different.
Following the season one launch of the show in early 2017, Australian youth mental health service Headspace issued a warning over the graphic content featured in the series, due to the increased number of calls they had received.
Their warning was echoed by a number of other mental health advocates who spoke out against the series and was followed by petitions that called for the show to be removed from the streaming service.
In July of this year, Netflix finally appeared to take the outcry and concerns of viewers seriously, releasing a statement saying that on the advice of medical experts, they had decided to remove a graphic scene from season one that depicts Hannah ending her life by suicide.