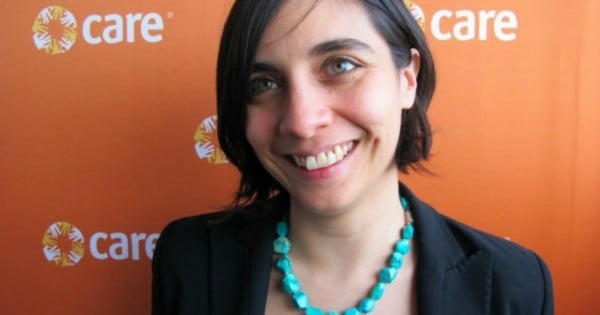 Each week we will be running Q&As with Australian women doing vital humanitarian and aid work. Women you may not have heard of.
With that in mind, let us introduce you to Isadora Quay, CARE International Gender in Emergencies Specialist.
1. What does your role entail on a day-to-day basis? 
I make sure CARE International's emergency response meets the different needs of women and men, girls and boys. One week, I might be in a refugee camp in Jordan leading assessments. Another week, in Canberra working with Parliamentarians. Then in Geneva meeting with the rest of the CARE International team. And, the week after that, training people about why the different needs of women and men are important.
2. How did you become involved in humanitarian/aid work?
I grew up in an ex-mining town in Scotland where poverty and drug abuse was the norm. I always wanted to do something to help. My travels showed me that poverty wasn't limited to Scotland and that it required global solutions.
3. What are the most rewarding/challenging parts of your job?
The most rewarding part of my job is knowing I can do something to make a difference when I see the awful humanitarian crises going on around the world, such as conflicts in Syria, Yemen and South Sudan.
Most people just turn off the TV when they see this because it is all too much to handle. I think I'm privileged that with my job, I can try to do something to help some of the millions of people who are suffering.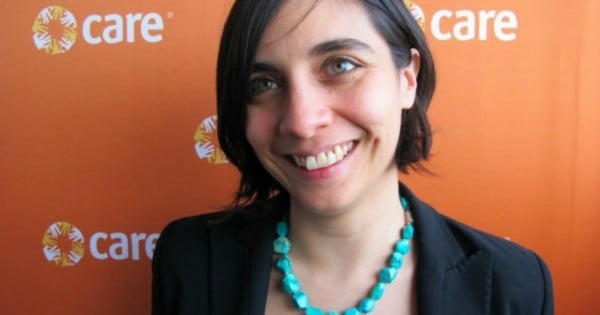 4. In general, do you think Australians are generous givers?
Yes, in general, I think Australians are very generous people with their time and their money. Australians volunteer in massive numbers in Australia and abroad. We have a great reputation for helping those in need, especially in Asia and in the Pacific.
5. Do you think that the Australian government is currently meeting its global responsibilities in terms of aid?