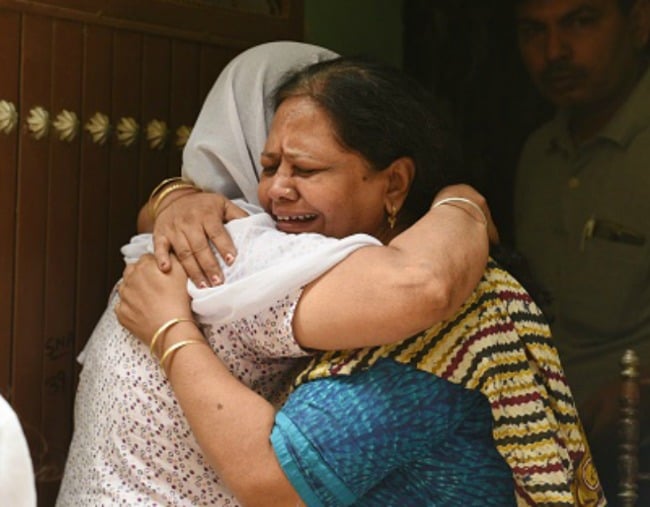 Indian police are unable to offer a concrete explanation of what led to 11 members of one family being found dead in their home in Delhi.
A police statement on Sunday said some handwritten notes had been found in the house "which point towards observance of some definite spiritual/mystical practices by the whole family".
"These notes have strong similarity with the manner in which the mouths, eyes etc of the deceased were tied and taped."
This angle was being investigated and a case of murder registered, the statement said.
The home of those who died is above a grocery store the family owned in the Burari district in a northern part of Delhi.
It is near to where three people were killed and several injured in a shootout between two gangs just two weeks ago, but police said there was no apparent link.