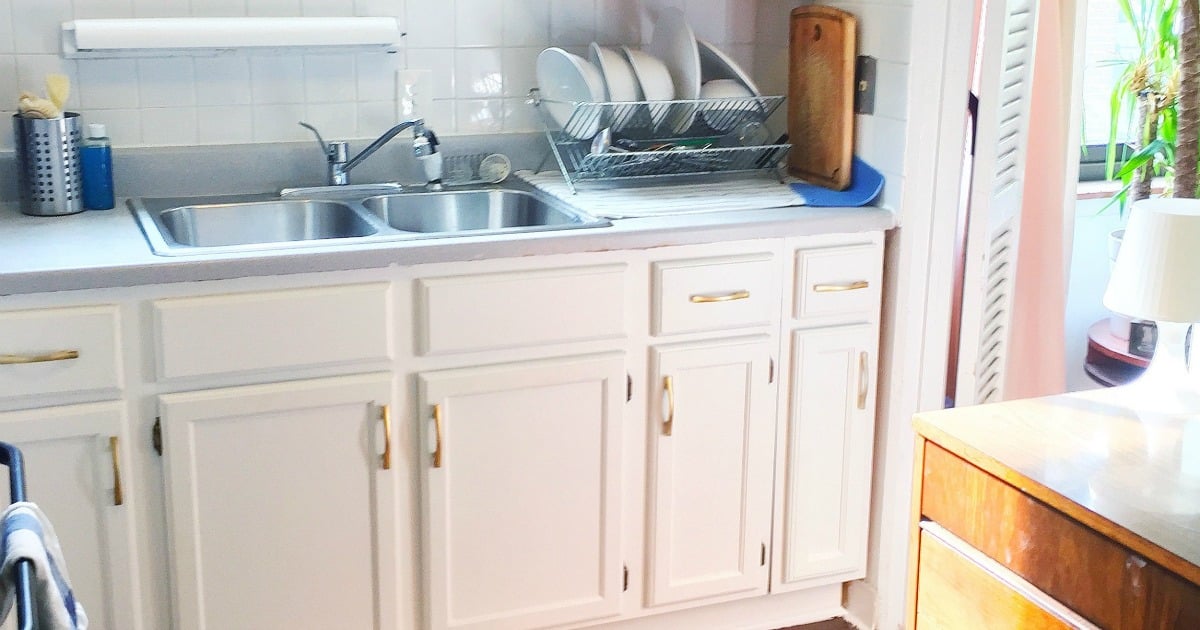 Shabby kitchen getting you down but not sure what to do about it?
A woman has shared her step-by-step guide for taking your kitchen from drab to fab on a budget so small, she makes The Block contestants look extravagant.
For just $100 and in only two weekends, Imgur user Eliza B managed to turn her sh*tty share house kitchen into something straight from the pages of a lifestyle magazine.
"This kitchen was so gross. It was yellow and sticky and sad and always dirty," Eliza explained.
"I had a roommate who cooked like Jackson Pollock and cleaned like a blind toddler so I knew anything I did to the kitchen would just be covered in beer and marinara sauce a week later."
Life hack: Here's how to get your kids to help around the house. Post continues after video…
Needless to say when her grubby housemate vacated the premises, she got to work.
She scrubbed. She primed. She painted.
She covered the tiles with plywood.
The result? Okay, it's not perfect but it only cost $100 and at least it's not yellow anymore.
Click through the gallery to see how she did it:
The internet was suitably impressed with many Imgur users commenting Eliza's land lord  should drop her rent or, at the very least, buy her a beer.
Someone get this girl a home renovations show. Stat.
Feature image: Imgur