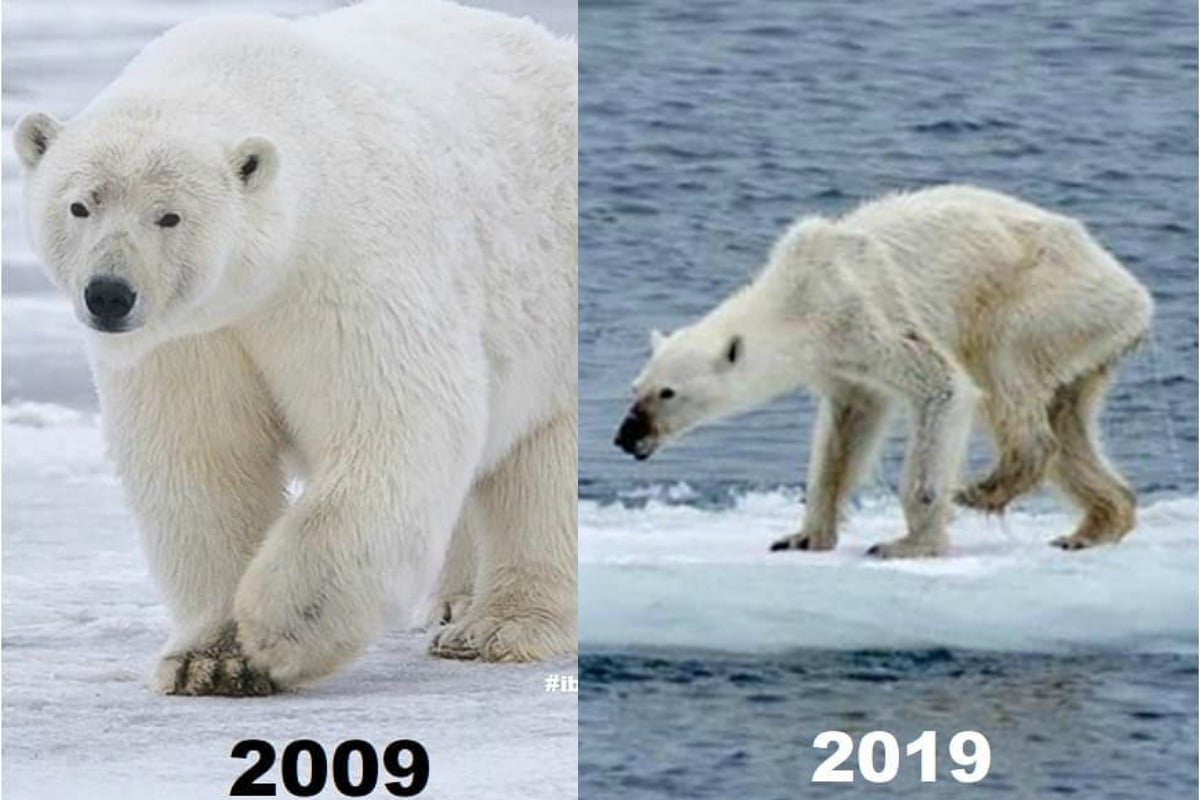 By now you've probably noticed people in your Instagram or Facebook feed posting throwback photos as part of the '10 year challenge'.
If you've missed it, it's pretty much what it sounds like: people post a selfie of them in 2009 and compare it to one taken in 2019. You win the challenge if you look better now.
But while it's fun to look at ourselves as nerdy teens or carefree 24-year-olds who are a decade on sporting a sizeable baby bump, there's a trend within this trend of people posting photos that is far more impactful.
Dozens of people are posting photos to illustrate the effects climate change has had one the world in the past decade. And there's nothing funny or cute about these images.
Many show frozen icecaps that are now far smaller, or glaciers that are, as of 2019, are barely more than puddles. Others show bleached coral reef, or an image of an emaciated polar bear taken in Norway in 2015.
Here are just a few of the '10 years later' photos we really should be looking at: