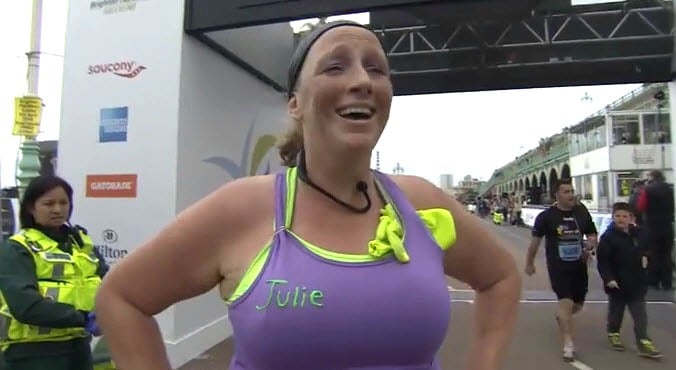 Images: supplied
"Tell me about your weight?" my doctor asked. I knew where this was going.
"The problem is you are just too unfit to run this marathon," he continued. If rolling your eyes was a more acceptable way of showing your contempt I would have done so, but instead I simply replied, "What you mean is I am too fat?"
He just smiled and sat back in his chair.
You see, despite my size 18 frame I am a runner. I have, in fact, been a runner for the last ten years, running everything from 5k fun runs to full marathons. I run because I love the feeling of running and I love the community of runners in which I have made many friends. But I admit I also run to keep control of my weight, and to help me lead a healthier and happier life.