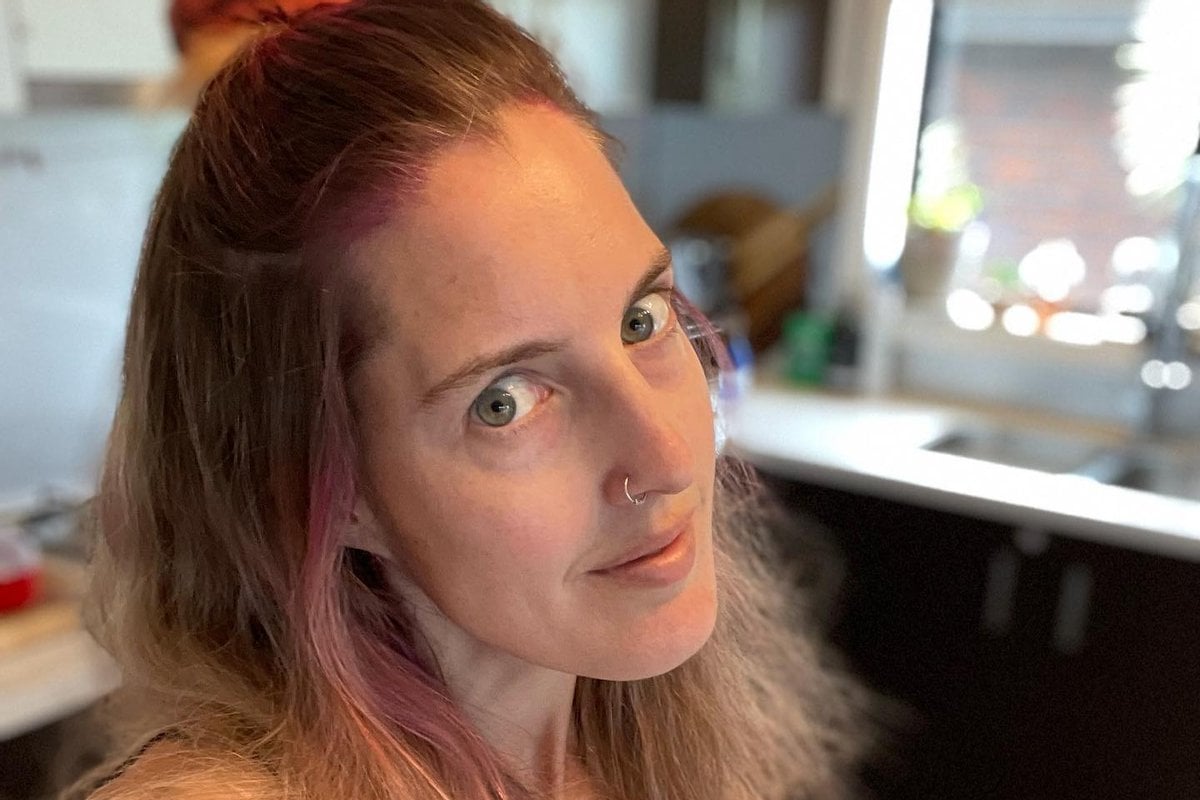 This post deals with eating disorders and sexual coercion and may be triggering for some readers.
I couldn't believe I'd found myself in this situation: seven months pregnant, crouched on my bedroom floor, as my partner desperately tried to remove a sex toy, which was temporarily 'lost' inside my body.
It could almost be laughable, except I was hysterical.
After a few minutes of fumbling, which felt like a few hours, my husband yelled: "I've got it!" Yet, even our lucky escape didn't soothe me. As I stood in the shower, shaking, all I could think was; imagine if I'd had to go to hospital. Imagine if the vibrations had, somehow, hurt my unborn baby.
Watch: How to have better sex. Post continues below.
At that moment, I realised I wasn't coping as well as I thought - not with the pressure of juggling a career and my children, but the inner pressure of 'bouncing back' in the bedroom.
Like all millennials, I was raised on a cultural diet of sexual empowerment. Sex and the City taught me how to be single and own my desires. I got sex tips from magazines. Sexual fluidity became trendier than monogamy.
We are the generation with pornography at our fingertips (even 'feminist porn', to appease our guilty conscience). 
In my early twenties, I wrote a tell-all memoir about how I used sex as therapy after the death of my first husband. I have been a poster woman for promiscuity, writing about my sex-capades and road-testing vibrators for articles.
But, none of it prepared me for sex after motherhood.
I'm not about to say having children ruined my sex life - that belief is outdated and the data doesn't support it. It can, however, put it under pressure.