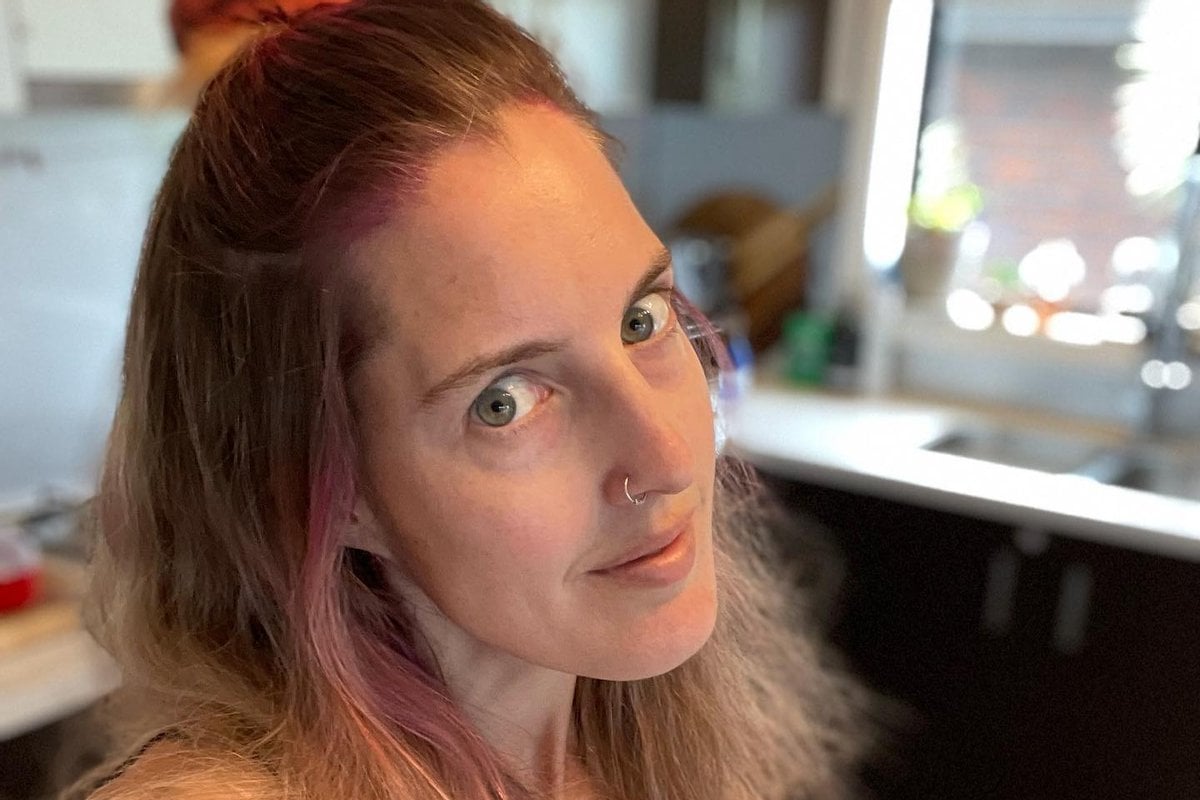 This post deals with eating disorders and sexual coercion and may be triggering for some readers.
I couldn't believe I'd found myself in this situation: seven months pregnant, crouched on my bedroom floor, as my partner desperately tried to remove a sex toy, which was temporarily 'lost' inside my body.
It could almost be laughable, except I was hysterical.
After a few minutes of fumbling, which felt like a few hours, my husband yelled: "I've got it!" Yet, even our lucky escape didn't soothe me. As I stood in the shower, shaking, all I could think was; imagine if I'd had to go to hospital. Imagine if the vibrations had, somehow, hurt my unborn baby.
Watch: How to have better sex. Post continues below.
At that moment, I realised I wasn't coping as well as I thought - not with the pressure of juggling a career and my children, but the inner pressure of 'bouncing back' in the bedroom.
Like all millennials, I was raised on a cultural diet of sexual empowerment. Sex and the City taught me how to be single and own my desires. I got sex tips from magazines. Sexual fluidity became trendier than monogamy.