Want to read this later? Pin it here.
Everyone loves travelling, but the stress of booking your trip, packing the right things, and getting yourself to the airport on time – without forgetting anything – can be a little overwhelming.
Luckily, some frequent travellers have shared their best luggage tips on the online advice column Quora, so you can act like a pro on your next trip.
Jonathon Breeze, a CEO, shared some game-changing advice he received from a British Airways staff member years ago.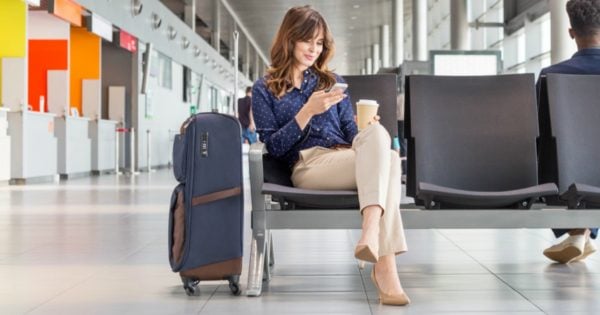 "She helped track down a bag that had been lost for months. Her advice for checked bags is that you should always put at least one business card inside the case - that way, the airline can track you down and give you the bag back. Our problem was that we had no ID in the bag, and the bag ticket had been torn from the bag," he explained.
"When the bag was opened, and the contents recorded (in a filmed room at Heathrow, no less) there was nothing inside to ID us. Had we just dropped a business card inside the bag, we would have had it back the following day."
Richard Clive Owens, who regularly travels for events and festivals work, says you should never put your home address on your luggage.
"It says "This house is empty, please burgle - and take your time." Don't put a friend's house because the burglars don't know it's a friend's house and will still burgle it," he explained.
"Ideally put a work address and mobile number on it. Then, even if your mobile has a problem, your name and work address will help you and your underwear get reunited."