Want to read this later? Pin it here.
Everyone loves travelling, but the stress of booking your trip, packing the right things, and getting yourself to the airport on time – without forgetting anything – can be a little overwhelming.
Luckily, some frequent travellers have shared their best luggage tips on the online advice column Quora, so you can act like a pro on your next trip.
Jonathon Breeze, a CEO, shared some game-changing advice he received from a British Airways staff member years ago.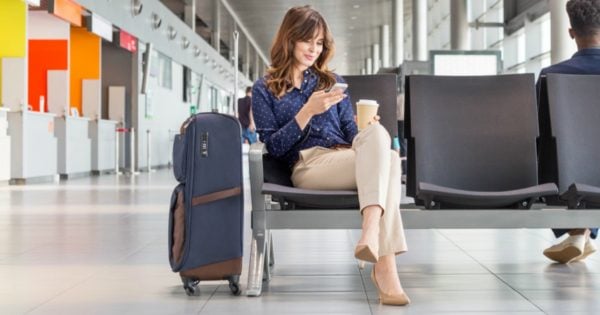 "She helped track down a bag that had been lost for months. Her advice for checked bags is that you should always put at least one business card inside the case - that way, the airline can track you down and give you the bag back. Our problem was that we had no ID in the bag, and the bag ticket had been torn from the bag," he explained.
"When the bag was opened, and the contents recorded (in a filmed room at Heathrow, no less) there was nothing inside to ID us. Had we just dropped a business card inside the bag, we would have had it back the following day."
Richard Clive Owens, who regularly travels for events and festivals work, says you should never put your home address on your luggage.
"It says "This house is empty, please burgle - and take your time." Don't put a friend's house because the burglars don't know it's a friend's house and will still burgle it," he explained.
"Ideally put a work address and mobile number on it. Then, even if your mobile has a problem, your name and work address will help you and your underwear get reunited."
Richard also suggests that you take a photo of your luggage and then put it in a word document with your contact details and the dimensions of your luggage.
"Every time you fly, print this and carry it with you," he explained. "If you ever lose your luggage, you can hand this to lost luggage when you arrive and, even if they don't speak your language, they have everything they need to find your luggage."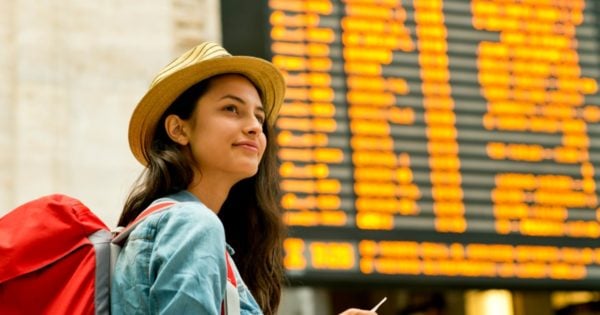 "Also, if someone picks up your bag, you can easily show the authorities that the bag is yours."
Laura Cooney, who has backpacked around the world, says she would always choose a backpack over a wheeled suitcase.
"As well as not being a trip hazard, it frees up your hands and is immensely useful if you have to run to make your connection!"
Nadia, who is the author of a travel blog, suggests putting heavier items in your carry-on luggage.
The couple who retired in their 30s and travelled the world. Post continues...
"They will always weigh your checked in bag but they will very rarely weigh your carry on."
She also suggests wearing your extra luggage items so you don't go over the weight limit.
"You can basically take what you want IF you can wear it. They cannot stop you wearing 5 pairs of pants and 5 jackets if you wish."
Do you have any travel tips? Share them in the comments below.