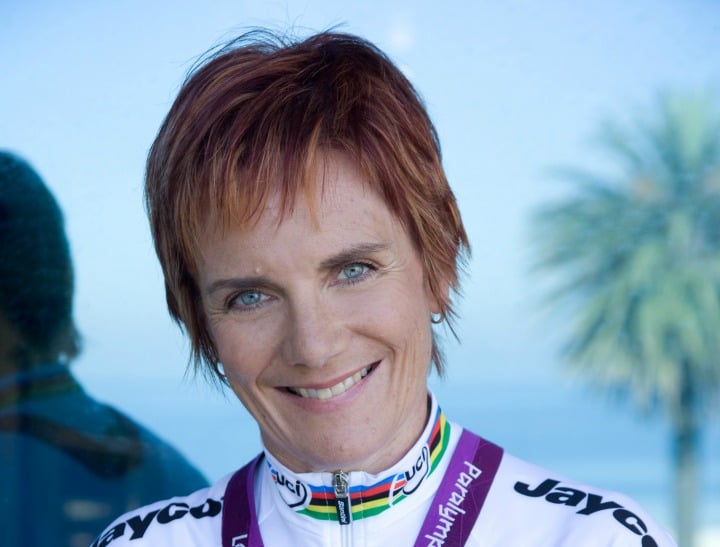 She's won multiple cycling championships and awards – and she's done it all with Multiple Sclerosis.
Carol Cooke, 53 was born and bred in Toronto, Canada but moved to Australia in 1995 when she fell in love with an Aussie and moved half way around the world to Melbourne.
Cooke was a member of the Toronto Police Force in Canada for fourteen years before she left her North American home. When she was 36 years old she visited a GP after experiencing strange balance problems and double vision. She was referred to a neurologist who ordered an MRI and ultimately told her she had multiple sclerosis (MS).
At the time Cooke was told, "Your life as you know it is over. Go home and put your affairs in order before you become incapacitated."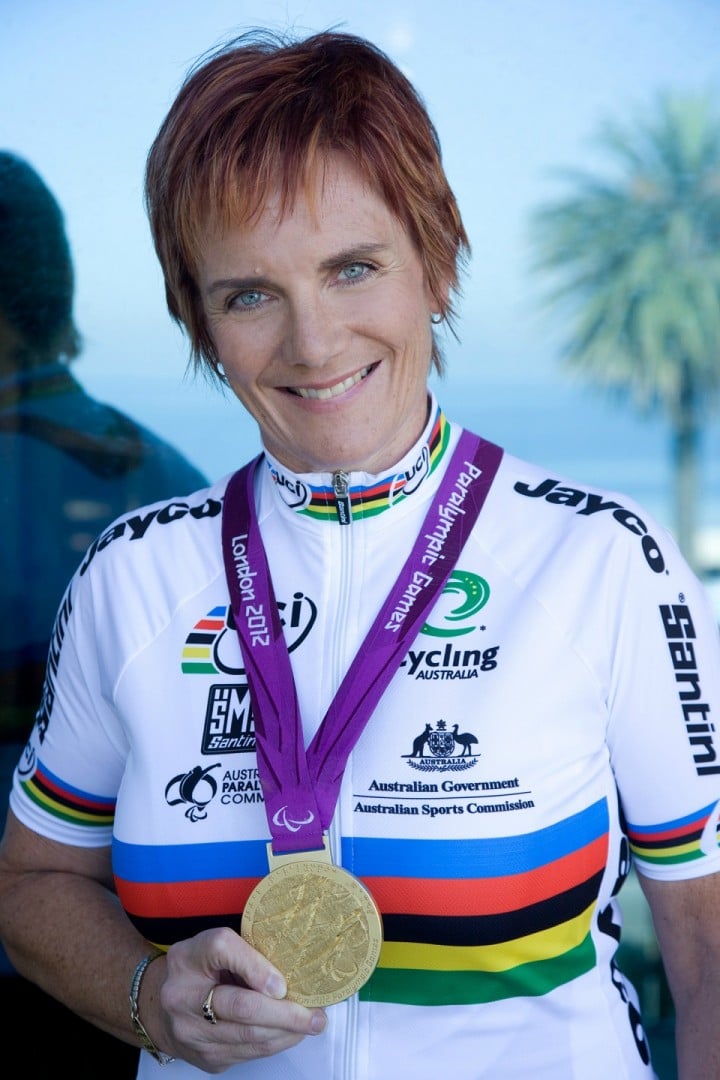 But this strong woman did anything but that. In fact she became a Paralympic Gold Medallist, a World Cycling Champion, 2013 Victorian Cyclist of the Year (beating Cadel Evans and Simon Gerrans) AND was an Order of Australia recipient.
To say she proved that doctor wrong is an understatement.
I got to talk to Cooke about what inspired her to get into cycling, what it felt like to represent her country at the Paralympics and what it's like to live (and ride) with MS.
When did you first get in to cycling?
CC: I had a bike as a child but I had never really thought of racing until I was talked into taking part in the Australian National Para Cycling Championships in 2011.  Since then I haven't spent much time off of my trike.
Why cycling?