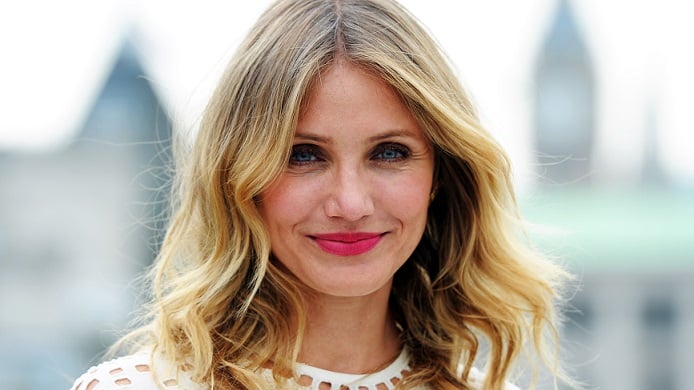 You're welcome.
Actress Cameron Diaz and musician Benji Madden are officially married after a seven-month relationship and less-than-one-month engagement.
All of the details are slowly coming out and of course, everyone wants to know what the bride wore. Thanks to Us Magazine, we know that Cameron reportedly had two dresses on the big day, she walked down the aisle in a sparkling, backless dress (to the song "Stardust" by Nat King Cole) before changing into a long short sleeved, sequinned number for the reception.
Cameron's bridesmaids were her best friends Nicole Richie, Drew Barrymore, her sister Chimene and assistant Jesse Lutz who wore black dresses and held white bouquets. While Benji's groomsmen were his brothers Josh and Joel.
Joel and Nicole's son, 5-year-old Sparrow served as the adorable ring bearer.