Believe it or not, it's been 17 years since Bring It On came out. Yep, let that marinate in your brain for a moment.
The year was 2000. Depending where you were in life, you were wearing butterfly clips from Sabrina the Teenage Witch magazine, rocking flared tencel jeans with your first Siemens mobile in your pocket, or attending the Sydney Olympics without a care in the world about terrorism.
And along with many an exciting millennium trends came a humble movie about rival cheerleading squads from opposite sides of the tracks competing for the ultimate title.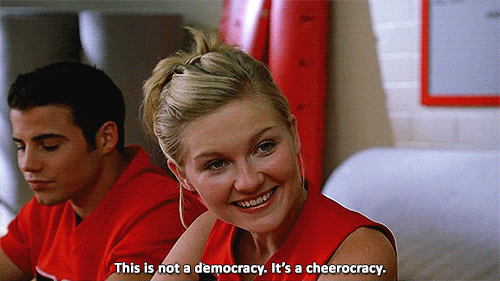 Thanks to Instagram and LinkedIn, here's where they all are now:
Kirsten Dunst as Torrance Shipman