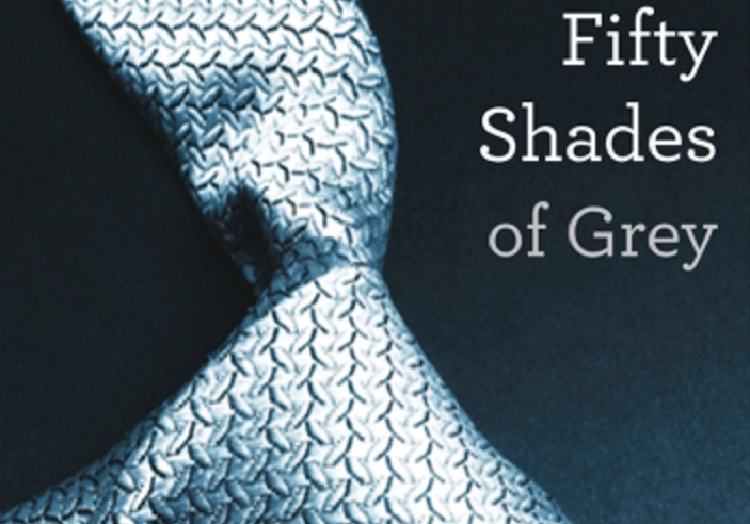 Will you read it?
Author EL James has announced that her new book in the 50 Shades series, Grey, will be released later this month.
In case you've been stuck under a rock for the past four years, the fictional books depict the relationship of Christian Grey and Anastasia Steele. Ana, for short, is a young virginal college graduate, while Christian is a millionaire playboy with predilections for bondage and sado-masochistic sex. The books are written from Ana's perspective, and feature some, well, explicit content, as does the movie
The new books are set to discuss the story from Christian's side of things. EL James says it will look at how the arrival of Ana in his life affects him as he deals with his childhood experience of abuse and his dark self-loathing.
When the movie was released earlier this year, there was a lot of controversy.
Watch the official trailer, post continues after video.
It depicts not just hard core sex and bondage, but a deeply troubled relationship.
Christian essentially stalks Ana in the early scenes of the book and the movie.
Ana resists the relationship for quite some time, but Christian manages to manipulate her into it.
They cannot communicate with each other about their feelings, or about their past lives.
Christian's childhood abuse manifests in his apparent need to control.
Ana feels she can perhaps save him from his troubled past, and change him so he get better in touch with his feelings.
Time and time again, Christian and Ana break up and get back together.
Christian attempts to control Ana's friends, work and finances.
While the sex scenes make it a somewhat exciting book to read, if that's your thing, the abuse in the relationship makes it a very difficult story line.
When the movie was released there were very strong concerns raised about whether or not it had a place in mainstream cinemas, mainstream bookshops, even the local community library. It wasn't the sex that raised the most ire, but that the story showed an abusive relationship in such a positive light.
I read the books, some years ago. They were titillating and mindless for a new mum on maternity leave. But the relationship had me screaming at Ana to run, run like the wind, away from Christian.
I believe the books and the movies glorify abusive relationships. So I won't be reading this new book from EL James.
But, it's a creative work. It's fiction. So, sure, I will choose not to read it, but I won't be lining up to have the book burnt either.
Will you read it?
Want more? Try:
Would you go to a 50 Shades of Grey mums and bubs session?