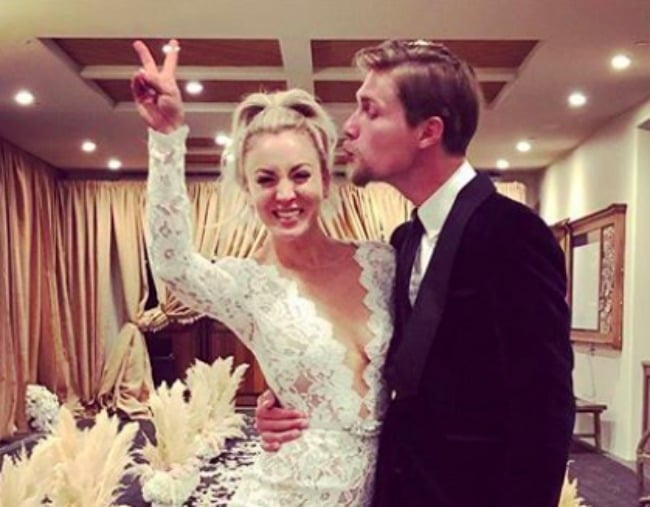 1. The stunning detail on Kaley Cuoco's wedding dress we all missed.
Just over two weeks since her wedding, we finally have a close-up photo of Kaley Cuoco's beautiful wedding dress on Instagram. While you'd be forgiven for thinking the cape in the original photos was a permanent feature of the dress, this new image proves otherwise.
The dress, which was designed by Reem Acra, was embroidered delicately and is tighter than previously understood.
If you're wondering about the furry friends in the photos, Cuoco is a self-proclaimed animal lover.
While most newlyweds would ask for presents at their wedding, Kaley Cuoco asked for a very unique gift: donations to Paw Works, a charity for cats and dogs.
2. The one plastic surgery procedure Khloe Kardashian says she is too scared to undergo.

Khloe Kardashian has revealed that despite being interested in other surgeries, there is one surgery she regularly thinks about but is a too scared to try.