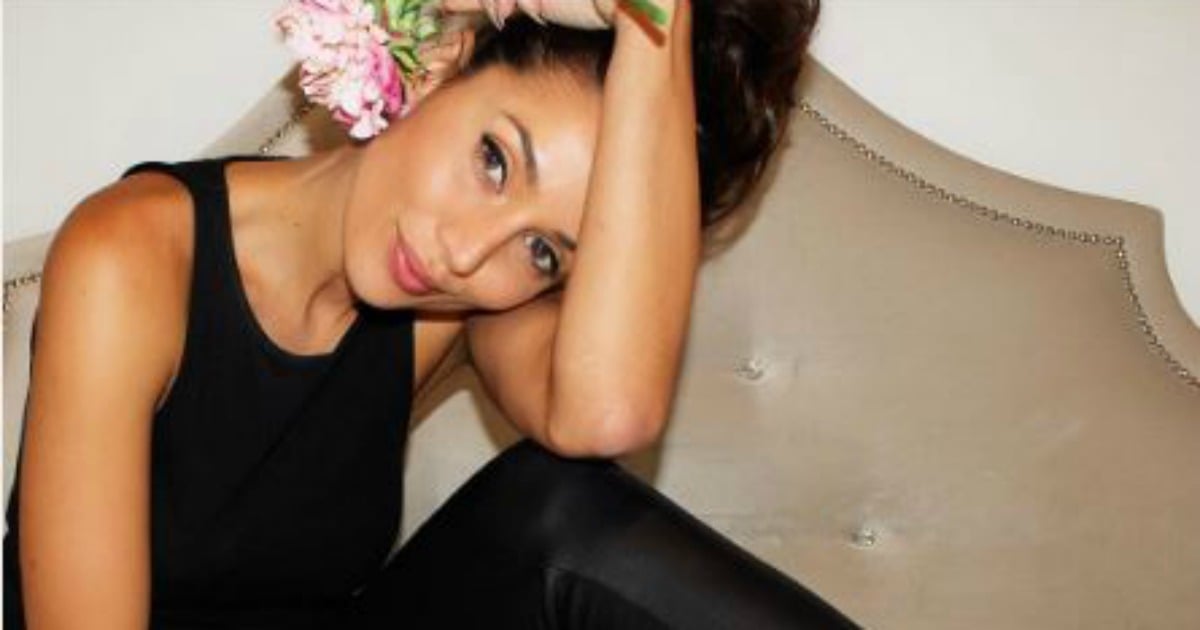 Snezana Markoski is a jack of all trades. Since accepting the final rose from Sam Wood on last year's The Bachelor, Snez, as we now affectionately call her, has whisked around Fashion Week, photo shoots and become an ambassador of sorts for the 28:28 By Sam Wood health program. All the while, juggling this with being mother to Eve, 10, and continuing her Molecular Genetics and Biotechnology studies.
Here, we take a perve into Snez's beauty routine from start to stop.
Sam and Snez get engaged! Post continues… 
Morning routine.
"First thing I do is cuddle up to Eve and kiss her repeatedly telling her it's time to wake up until she smiles, then gets grumpy and says 'eeeehhhhh no, I can't' (waking Eve up is a process!). Once Eve is in a semi-conscious state, I do my 28 workout. I love doing this first thing in the morning, that way it's done by the time Eve actually wakes up. Then I have my Kickstarter Smoothie (shot of cold drip coffee, oats, banana, honey and almond milk), which wakes ME up!"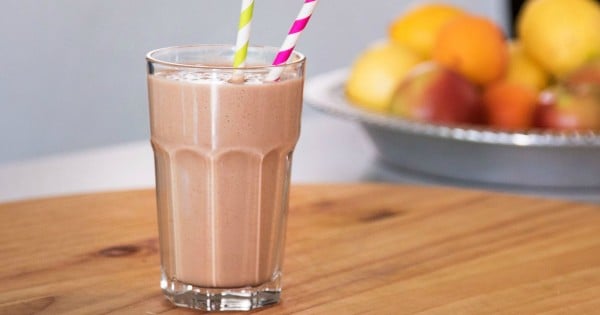 "First thing I do is splash water on my face to wake up and brush my teeth. After my workout and smoothie, I shower and cleanse my face with my Milk face cleanser."
"If I'm heading outside, I'll moisturise with my La Roche-Posay 50+ tinted moisturizer ($33.50). Sun protection is a must for me as I have melasma (hyperpigmentation) all over my cheeks and under my eyes, so I get the protection as well as a light coverage without the oiliness associated with most tinted moisturisers."
"If I'm indoors, I like to give my skin a break from the sun creams and makeup, so I'll use Milk & Co Ultra Light face moisturiser ($15.95), I love how weightless and fresh it makes my skin feel."
Makeup time
"If I'm staying home, or having a casual catch up with friends I prefer to be bare-faced. If I have school drop-off and appointments, I use my La Roche-Posay 50+ tinted moisturiser, with some Musq bronzer, large sunglasses and my Milk Coconut lip balm ($7.95).
If I have meetings or a busy day ahead I will put some makeup on. My general go-to makeup products are:
• Too Faced Brow Envy kit ($58.00) - to shape, sculpt and define my brows.
• L'Oreal Super Liner Blackbuster ($22.95) - the easiest way to achieve that 'winged' or 'cat eye' eyeliner.
• Maxfactor False Lash Effect mascara ($25.95)– I apply a few layers making sure I don't let the previous coat dry before applying the next.
• Mac Pro Long wear foundation ($54.00) - I mix two colours together to get the shade that is right for my skin and then apply Mac concealer under my eyes and over the patches of melasma.
• Too Faced Milk Chocolate Soleil Bronzer ($44.00) for a matte look, or Musq Gliding Bronzer in Sardinia ($55.00) to give me that extra sun kissed glow - on my brow line and just under my cheek bones and finish off with some Mac Gingerly Blush ($22.00).
• Then just a little Coconut kiss lip moisturiser ($7.95) as I like to keep my lips natural!
Hair routine.
I wash my hair two to three times a week. It does get oily fairly quickly especially with my daily 28 workouts. I try to extend the time between washes by using Give Me Clean Hair Dry Shampoo ($23.95) by Eleven and putting my hair in pony tails. Then when it's really on the way out, top knots! I switch my shampoo and conditioners between two brands every four to six months, I'm currently using Hydrate-Me by Kevin Murphy, and it makes my hair feel amazing and smells yummy too.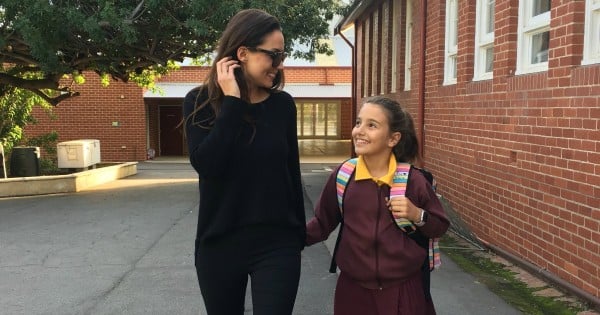 Now, unless I want to walk around looking like I stuck my finger into a power socket, after I wash my hair I use a small pump of Miracle Treatment by Eleven ($24.95). After drying my hair off, I quickly run my Hot irons by Eleven (249.95) (highest temp when I'm in a rush) through to smooth it off.
Favourite fragrances.
I love how a fragrance can be a reflection of your mood or even change your mood. I am always wearing perfume. At times I also wear men's fragrances like Dior Sauvage ($109), I love the strength and masculinity of this fragrance, it means business, no wall flowers here!
My favourite female scents are, L'Eau D'Issey Florale by Issey Miyake ($119) – great as a spring/summer fragrance because it's fun, flirty and fresh, perfect for warm summer days and balmy summer evenings. Narciso Rodriguez Perfume by Narciso Rodriguez EDT ($88) is my favourite for evenings, as it's exotic, mysterious and extremely seductive; great for date nights!
I also adore the sweet vanilla femininity of Dolce and Gabbana, The One EDP ($105)– a perfect winter fragrance, it brings some warmth to an otherwise cold and drizzle day.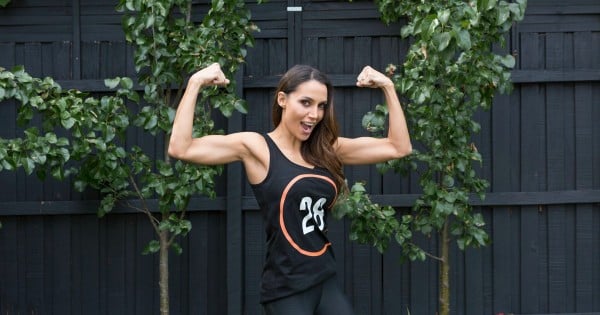 Ultimate beauty essentials.
"Depending on whether I'm heading out during the day or night I have different products in my bag. My general makeup purse consists of Ardell brush on lash adhesive ($9.99), Mac Pressed Blot powder in medium/dark ($26) to tone down oiliness, Yellow Corrector by Musq ($39), Morocco Glide bronzer by Musq, I have a few shades depending on what look I'm going for but that's my go-to.
Define eye pencil by Natio ($13.95), I love this, I can use it as an eyeliner and because of its inky consistency I can also smudge it and use it as an eyeshadow. It's great for when you're only taking a clutch out."
Night routine.
"I have to wash my makeup off at night for two reasons. One, I feel dirty and can't fall asleep, it's almost like a spiritual ritual that washes away the stresses of the day. And two, have you ever tried to get black eye makeup and long-lasting foundation off your linen?! Exactly! Plus, when I have an early morning 28 sesh to look forward to, I don't want to have to clean up first thing!"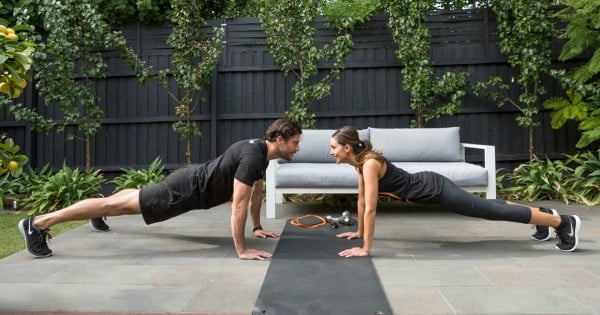 "I just use Milk face cleanser when I don't have a lot of makeup on. With heavier makeup I first use Milk beauty wipes that exfoliate as well as cleanse, then I wash with the face cleanser to give me that super clean and fresh feeling.
At night I remove my eye makeup with YSL Top Secrets Eye Makeup Remover ($41.95), cleanse with Milk face cleanser and moisturise with Dr Aspect Resveratrol Moisturising Cream ($33.00). It's really hydrating and infused with antioxidants and skin firming peptides."
Sharing is caring.
Through no choice of his own Sam shares some of his products. I use his cleanser, deodorant and fragrances!
Beauty treatments.
When in Perth I love having the Ultherapy treatment at Dermedica, it's essentially a non-invasive face lift.
I love and swear by Max factor False Lash Effect Mascara ($25.95). It truly does give you voluminous lashes that are lusciously long. I also love the Milk Coconut kisses lip moisturizer, it makes my lips look so juicy, and I love it!
Day on a plate
Kickstarter Smoothie or an omelette with vegetables for breakfast, a salad like my raw Kale and Sprouts with tahini dressing and almonds or poached egg or tuna with my Roasted Carrot & Lentil Salad.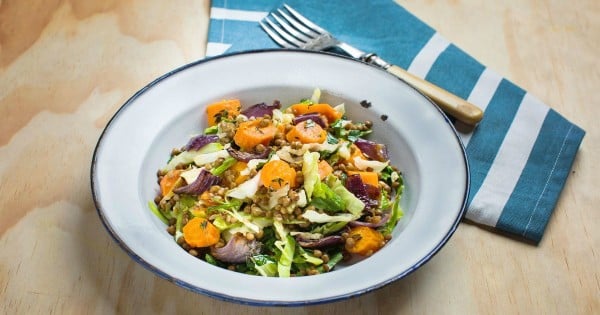 Dinner is simple protein and vegetables, Eve loves my Kebapi with Ajvar sauce or grilled fish and roasted vegetables. I'm usually too busy to snack, but if I crave something sweet, then my Bombici usually hit the spot. (All these recipes of mine are part of Sam's 28 programs – which I am very proud of!!)
Winding down.
"Wind down time?! I'm a mum! Are we actually wired up with a 'wind down' mechanism? I actually have trouble winding down, it drives Sam crazy but since becoming a mum 11 years ago I've become a creature of the night. I do my best work at night. I study, I write, I create, it's my ME time, my Zen cleaning time, my laundry and ironing time, my prep school lunches time aaaaahhhhhhh, this is me winding down. I'll have a shower, cleanse, moisturise, spritz on a little bit of perfume and I. Am. Done!"