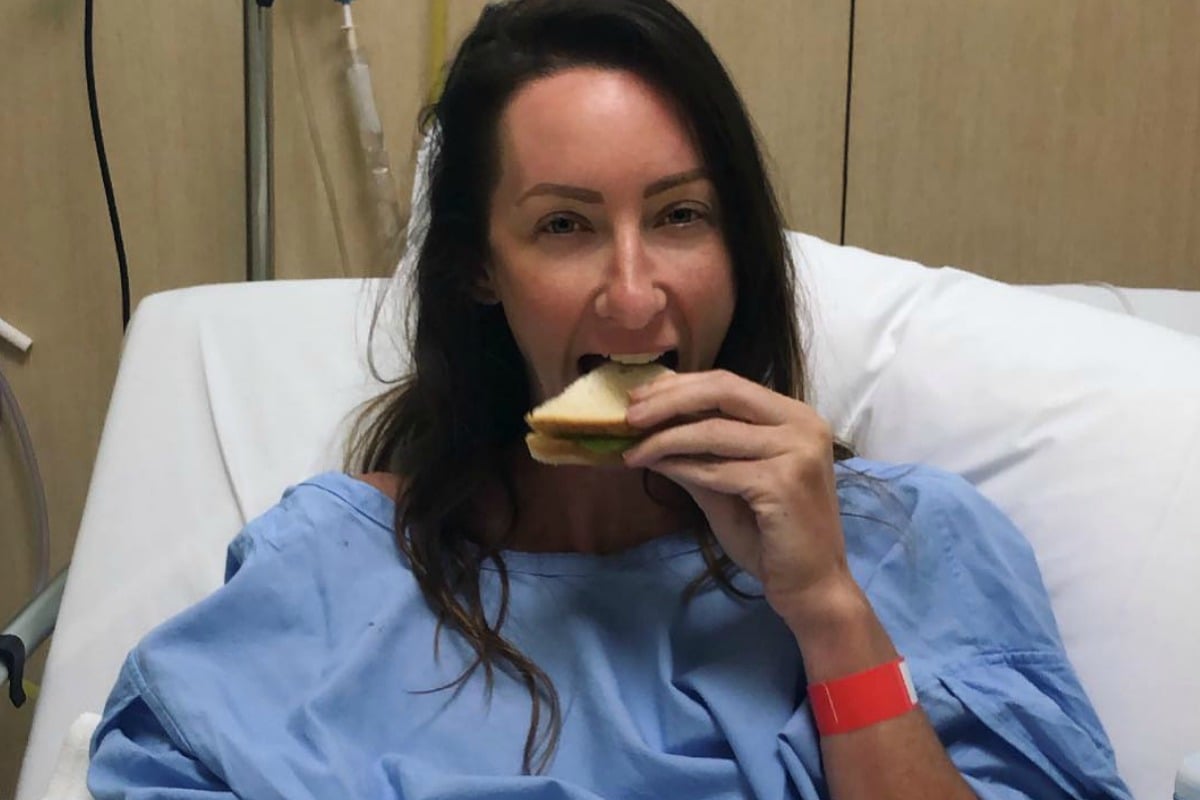 Every week, thousands of Australians watch Isabelle Silbery watch TV.
The 33-year-old appears on Gogglebox alongside her mother, Kerry, and her grandmother, Emmie.
But while she's been making us laugh on the telly, Isabelle has been fighting some private battles off screen.
In 2017, Isabelle separated from her husband of five years, Craig. The couple share a son together.
"I became separated while we were filming the show a few years ago," she told Mamamia. "That was a hurdle to deal with while still being on the show, having that big transition and now I'm a single mum to my son."
"I've spent the last few years rebuilding my own life," she said.
Isabelle explained while it was a difficult period in her life, spending time on the couch with Kerry and Emmie made it so much easier.
"It was difficult but mum and Em just completely held me," she said. "All three of us have been through a similar situation and they were just my biggest support."
"They were just amazing and I couldn't have done it without them.
"I'm so glad that I was on the couch every night with them filming, because they're the closest people to me."
But just as she had rebuilt her life, Isabelle was faced with another challenge. After the mum-of-one presented to her doctor with some worrying symptoms, she found out she had two high-grade cancer polyps on her bowel.