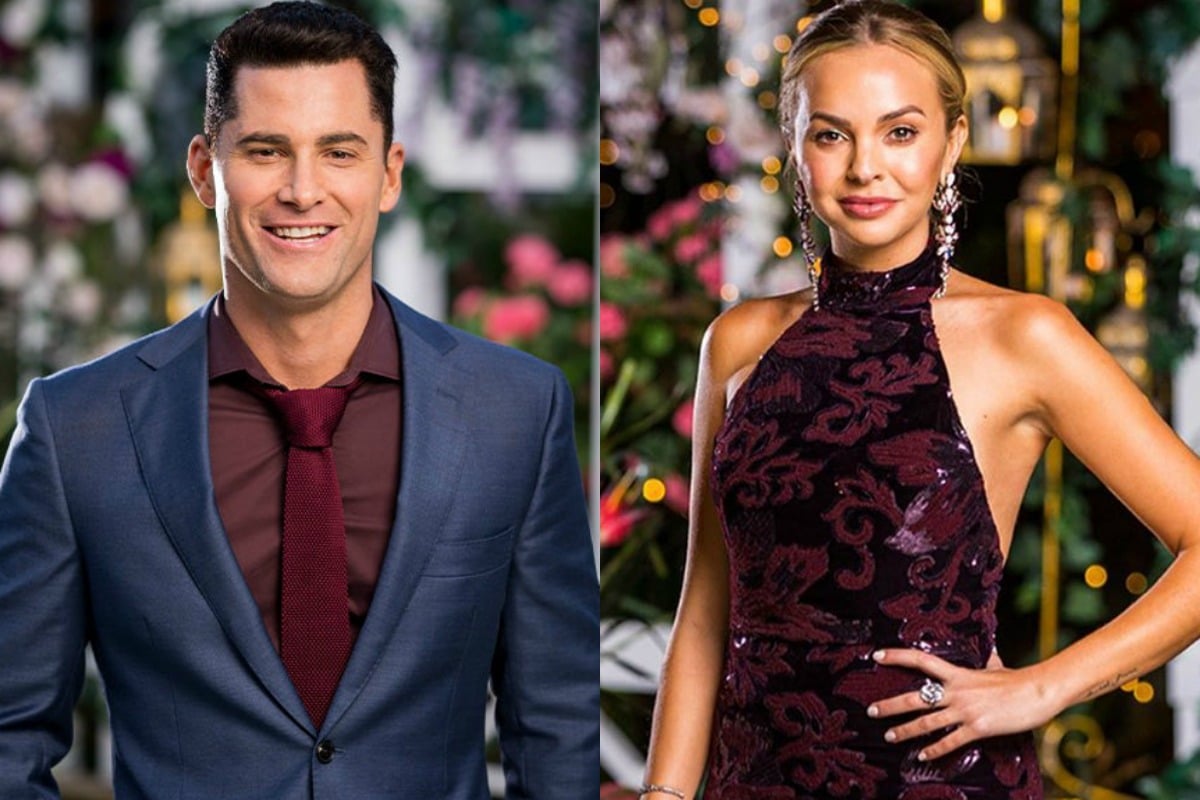 1. Jamie Doran just deleted all evidence of Angie Kent and The Bachelorette off his Instagram and we have questions.
Last week, the nation watched this season's "stage five clinger" Jamie Doran leave The Bachelorette mansion. It was a moment everyone saw coming… well, everyone except Jamie.
But now it seems, Jamie wants to put his Bachie experience behind him.
The 39-year-old firefighter has deleted all photos of himself from The Bachelorette off his Instagram.
Instead of seeing photos of Jamie suited up for rose ceremonies, his Instagram feed now consists of mainly travel pics (and a photo of him posing for a firefighter calendar, which we'd keep in, too).
One of the few pieces evidence that Jamie went on the show is a promo photo for a podcast, where Jamie says he will tell his "side of the story".
After leaving the show, Jamie said he's been receiving an inbox full of death threats, with most of them being sent after he cried on TV.
"I've been getting death threats and people asking where I live so they can come and smash my face in. But hey, you put yourself out there when you go on these shows and you have to accept that," he told Mamamia last week.
"I'm not going to deny I'm quite an intense guy and I'm competitive. I was in there for her."
But at the end of the day, Jamie said he "has no regrets" and thinks what we saw on screen was the "true Jamie".
It's fair to say we're still a bit confused when it comes to Jamie – like why delete all evidence of his time on the show? Was he a paid actor after all?
Hmmm…
The Spill is Mamamia's daily entertainment podcast that catches you up on everything in entertainment and pop culture. It's snackable and perfect for your commute home. Post continues after podcast. 

2. Arnold Schwarzenegger called Greta Thunberg 'one of his heroes' after the pair went for a bike ride together and the pictures are everything.
Planet avenger, Greta Thunberg has found a friend in actor, bodybuilder, and former Republican Governor of California, Arnold Schwarzenegger, 72.
The Terminator actor shared photos of an afternoon he spent bike riding around Santa Monica, California with the environmental activist, calling the 16-year-old "one of my heroes".
"It was fantastic to see my friend and one of my heroes @gretathunberg last week and go on a bike ride around Santa Monica together and I was so pumped to introduce her to my daughter Christina. Keep inspiring, Greta!" he wrote in his Instagram caption.
 

View this post on Instagram