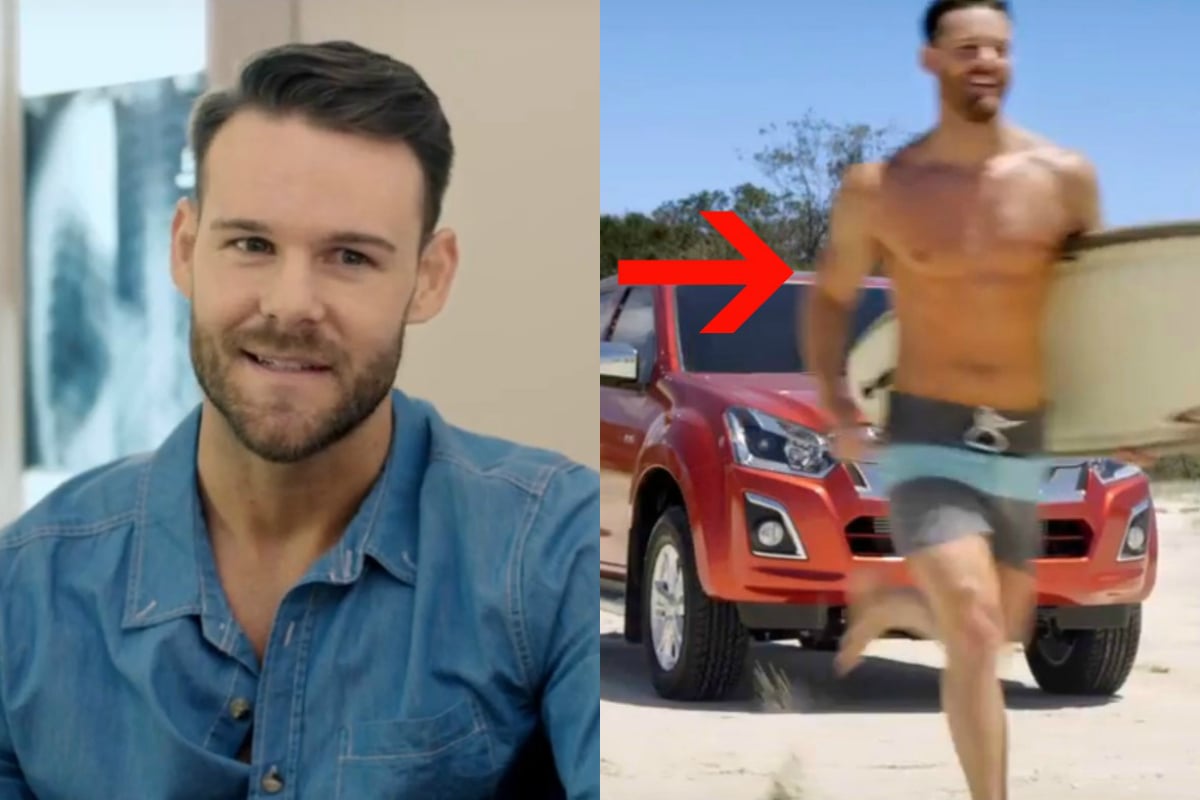 Breaking news: Some contestants on The Bachelorette may be there 'for the wrong reasons'.
We're feeling shocked, devastated and betrayed.
We already know this year's bachelorette Angie Kent has a history in entertainment: She made a name for herself on Gogglebox and entered the South African jungle on I'm A Celebrity… Get Me Out Of Here! before beginning her bachie journey, but what if we told you she's not the only one on the show with an interest in showbusiness?
It turns out a few of the men we're watching compete for her heart have a history (or want to have a future) in acting and… we simply must investigate.
Let's begin with Carlin (and his face), who you may have seen get a bit of extra screen time during the ad breaks courtesy of his appearance in Tramps the Store ads.