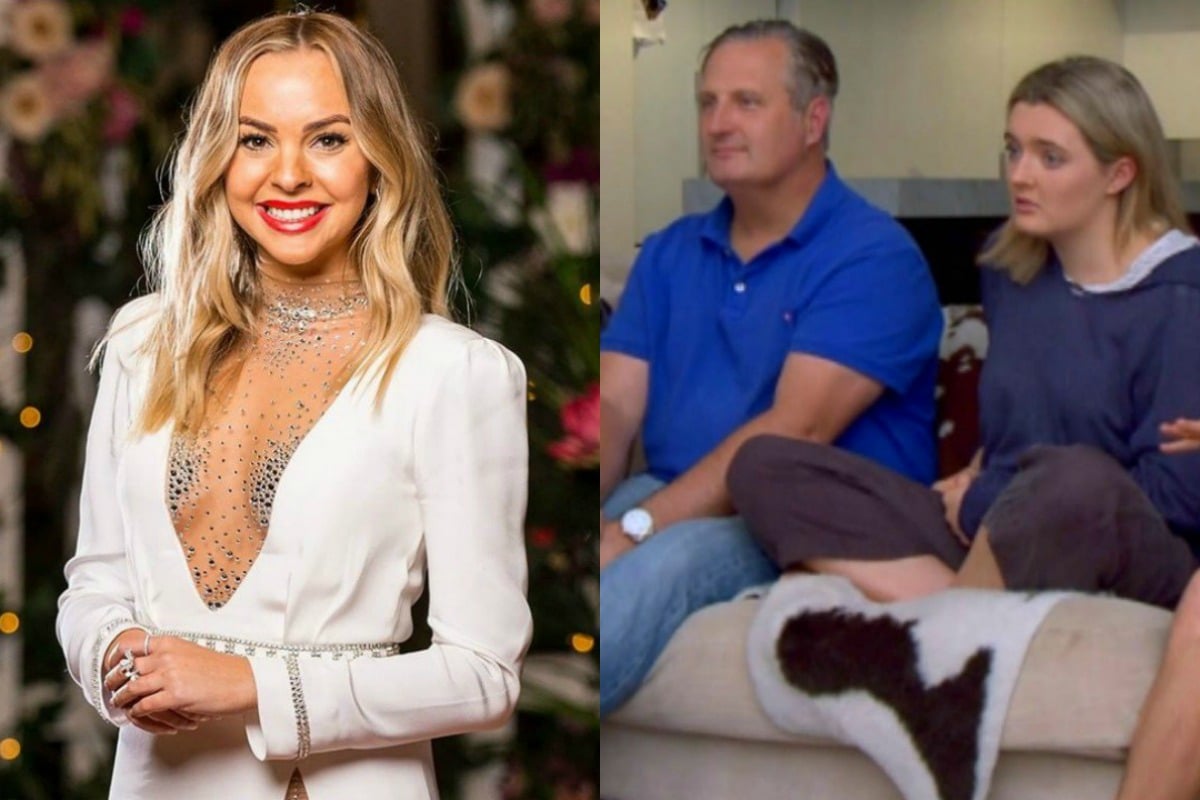 1. "My standard Gogglebox fam doing their thang." Angie Kent responds to her former co-stars' comments on her Bachie appearance.
When Angie Kent was announced as our next Bachelorette, Gogglebox fans were excited to see how Angie's former co-stars would react when watching her on the show.
And last week the moment finally came – but it didn't really go as many would have expected.
One of the contestants forgot her name. Oh.
"I did notice one of them didn't remember my name and I was like, 'Alright, that's nice of you, we only did the show together for a bit…'" Angie told Kyle and Jackie O.
It was pretty rough to watch, considering Angie spent four years on Gogglebox with her former housemate, Yvie Jones.
Kyle and Jackie O asked Angie what it was like watching her former Gogglebox co-stars see her on The Bachelorette. 
"You know what? It was good. It was my standard Gogglebox fam doing their thang," she replied.
But Angie admitted there were a few comments that caught her off guard.
"Everyone was really good. There was a few, you know, 'whatever', though."
Gogglebox star, Di, also made a comment when Angie was describing herself as a "Bachelorette up the top [and a] bogan down the bottom".