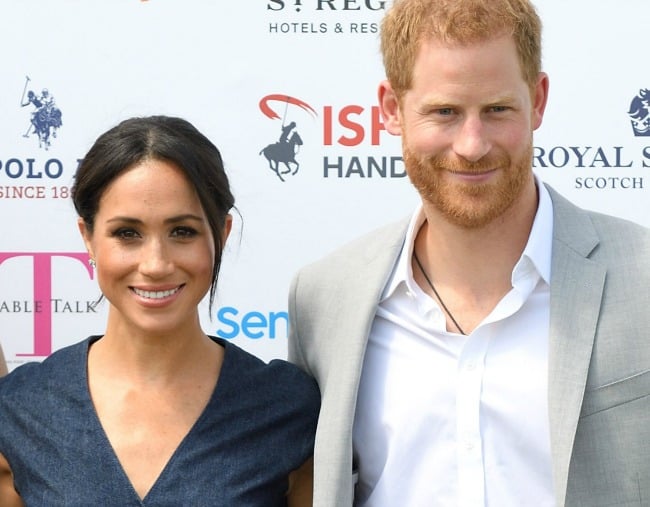 Love the royals? Catch up on all things Prince Harry, Meghan Markle and the rest in our royal hub. It's a blast.
Making an appearance at the Sentebale Polo Cup, Prince Harry and Meghan Markle looked dashing.
The charity polo match aimed to raise funds and awareness for Sentebale – an organisation which helps children living with HIV in Lesotho and Botswana, and Prince Harry even played alongside the Sentebale St. Regis team.
However horses, collared shirts and mallets aside, we do believe the royal couple had their own version of a Britney Spears and Justin Timberlake 2001 double denim moment.
Well as much as they could, with Harry being the sixth in line for the throne and all that.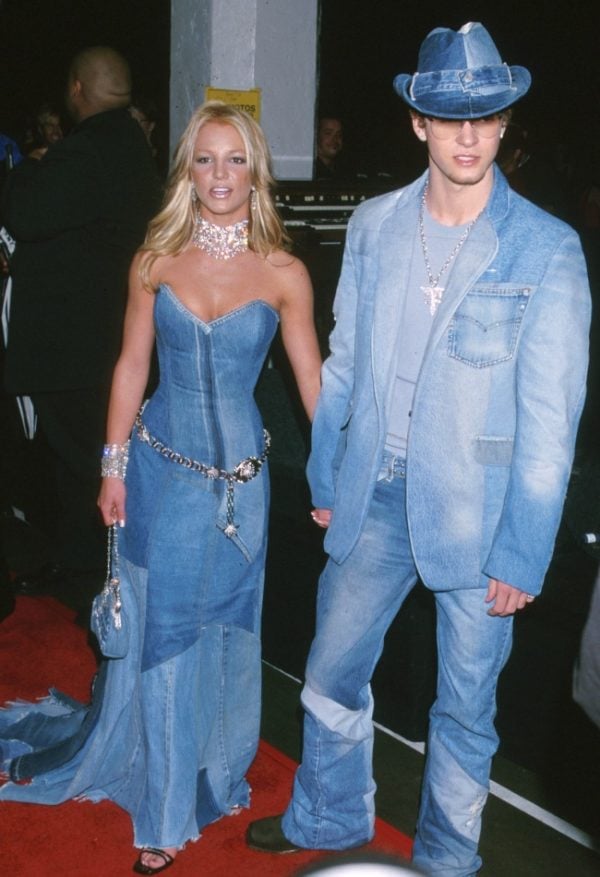 Posing with friends before the game, the denim of Meghan's flared Carolina Herrera dress perfectly matched Harry's dark blue jeans, and while it didn't have the patchwork details of the Spears/Timberlake moment, and Prince Harry didn't commit to a denim blazer, the essence is there.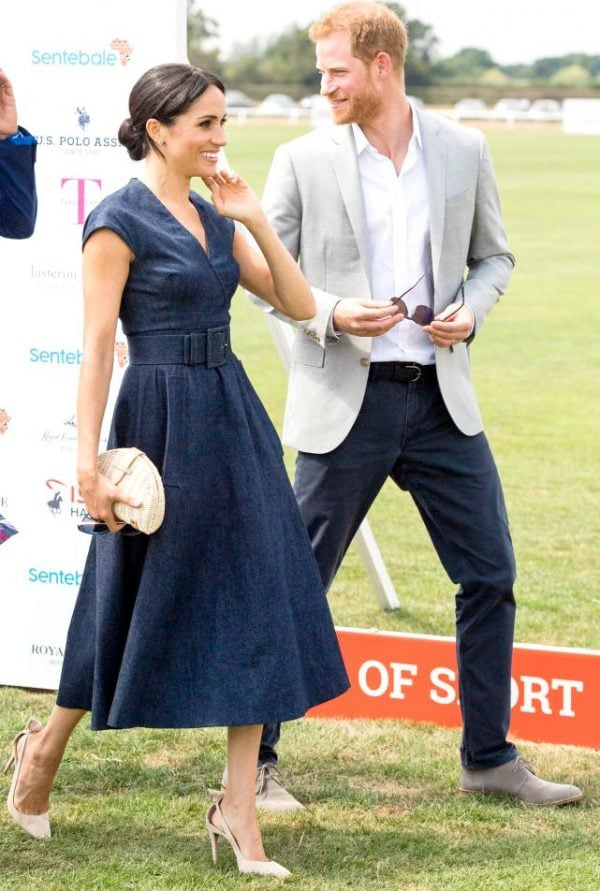 The Duchess also kept things elegant and classic with a pair of nude, Aquazurra court shoes and a crescent-shaped clutch and this is actually the first time the Duchess has worn denim since becoming a royal and yes, she's just like the girl next door (who just so happens to live in a palace and is married to a prince).
To top it all off, the royal couple even shared a cheeky kiss just as Prince Harry was about to be presented with the Sentebale Polo 2018 trophy. Unfortunately his friend and captain of the Sentebale St. Regis team, Nacho Figuares, was left in a bit of an awkward 'third wheel' moment.
Still, it was a rare moment of PDA (public display of affection) that we don't normally see from the royal family.
Because if it isn't obvious already, Meghan Markle and Prince Harry aren't your ordinary royals, they're cool royals.
What did you think of Meghan Markle and Prince Harry's co-ordinating outfit? We think they definitely did Britney Spears and Justin Timberlake proud.