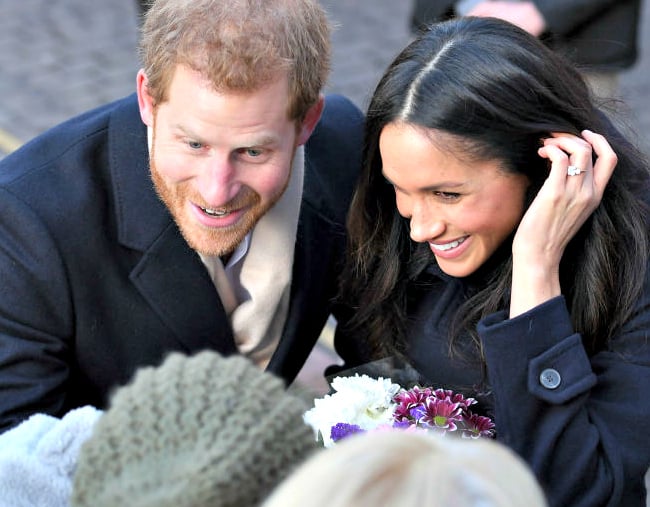 Meghan Markle is doing a pretty great job this week of unwittingly bursting the hearts of at least 70 per cent of the world's population.
The Duchess of Sussex is currently slaying her official tour of Ireland, one seriously good outfit at a time.
Never before have we looked at so many photos of one person in such a short space of time and still, we can't get enough of the 36-year-old.
Oh, Prince Harry's there too.
To add to the string of heartwarming, loveable moments coming out of the newlywed's first official royal trip together, we now have yet another reason to push them to the top of our favourite couples list.
Above Jon Snow and Ygritte, and Charlene and Scott from Neighbours. It's that serious.
An Irish fan instantly became famous when her hand-drawn portrait of the royal couple caught the real life royal couple's attention outside Dublin's Trinity College.
And Prince Harry and Meghan's reactions say it all, really.