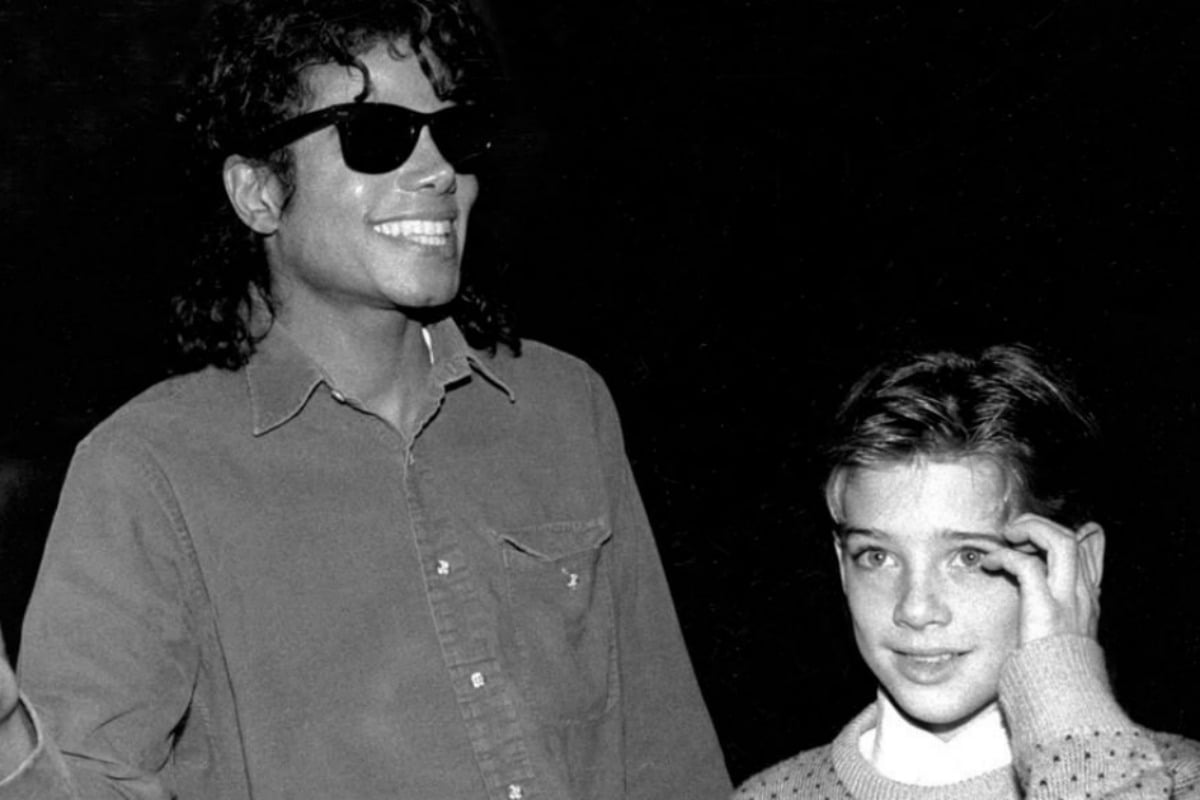 A journalist has told of how he was so "deeply suspicious" of Michael Jackson's relationship with a young James Safechuck, he reached out to him during the star's 1988 'Bad' tour.
Sam Smyth was covering one of his concerts and became concerned by his behaviour towards James, asking the boy if he was being held against his will.
Jackson is facing new allegations of sexual abuse against children in the documentary Leaving Neverland which premiered in Australia last week.
The trailer for Leaving Neverland. Post continues after video.
The gripping two-part film details Safechuck and Australian-born Wade Robson's claims Jackson groomed them and molested them for years.
Smyth writes, in an article for the Irish Mail, he was staying in the same hotel as the singer before he performed in Ireland and he and another journalist noted how odd it was that the 10-year-old was with him.
They also noticed Safechuck remained in his room the whole time Jackson was off performing, with a 'do not disturb' sign hanging on the doorknob and sheeting on the windows to block the view.
So they sent a letter to the boy's room using hotel stationary that read;
"Dear little Jimmy Safecheck, we are in the residents' lounge…and if you are being held against your will or if you need rescuing contact us."
They never heard back, despite leaving it with a hotel porter alongside a 'handsome tip' to make sure it found him.
"I remember thinking at the time..it's very odd for a man in his 30th year to have his very best friend as this little boy called Little Jimmy Safechuck who was 10," Smyth told The Ray D'Arcy Show yesterday.