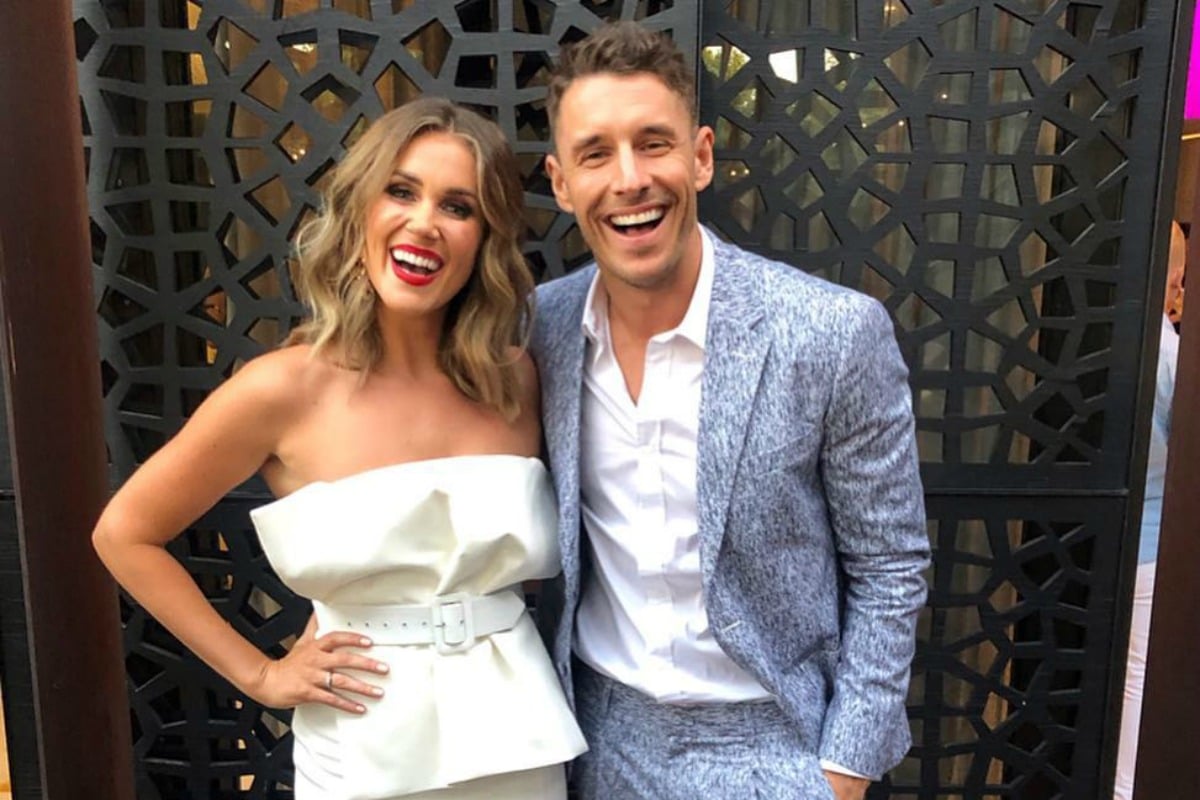 1. The subtle hint that suggests Lee Elliott is ready to propose to Georgia Love.
It seems we might have another Bachie wedding incoming.
Lee Elliott has dropped a subtle hint that he's ready to propose to his partner Georgia Love and we're very excited.
When a fan commented "time to put a ring on it" on an Instagram photo of the couple, Lee liked the comment, prompting fans to question whether Lee was hinting at his future proposal plans.

Speaking to NW back in August 2017, the 37-year-old tradie admitted that he had plans to pop the question.
"I've already started saving for the ring," Lee said.
"The worst thing is we have so many weddings this year, and all the brides have ridiculous rocks as well, so I'm like 'Oh my gosh!'."
Georgia and Lee have been dating since the pair met on The Bachelorette in 2016.
Just six months ago, the couple bought their first home together.
2. What we know about Meghan Markle's possible return to Suits for "one last" episode.
HOLD THE PHONE.
The Duchess of Sussex may grace our television screens in one last episode of Suits and good lord we hope this happens.
As The Sun reports, sources claim NBC Universal are attempting to convince Meghan Markle to make a cameo appearance as Rachel Zane, and if she says yes, the company will pay a multimillion-dollar donation to the charity of her choice.
Surely she can't turn that down, right?
The Mirror reports the cameo will be less than two minutes, and could be shot in the UK. It has also been reported her baby bump will be written into the script to coincide with her character Rachel's storyline, as she got married in her final appearance last April.