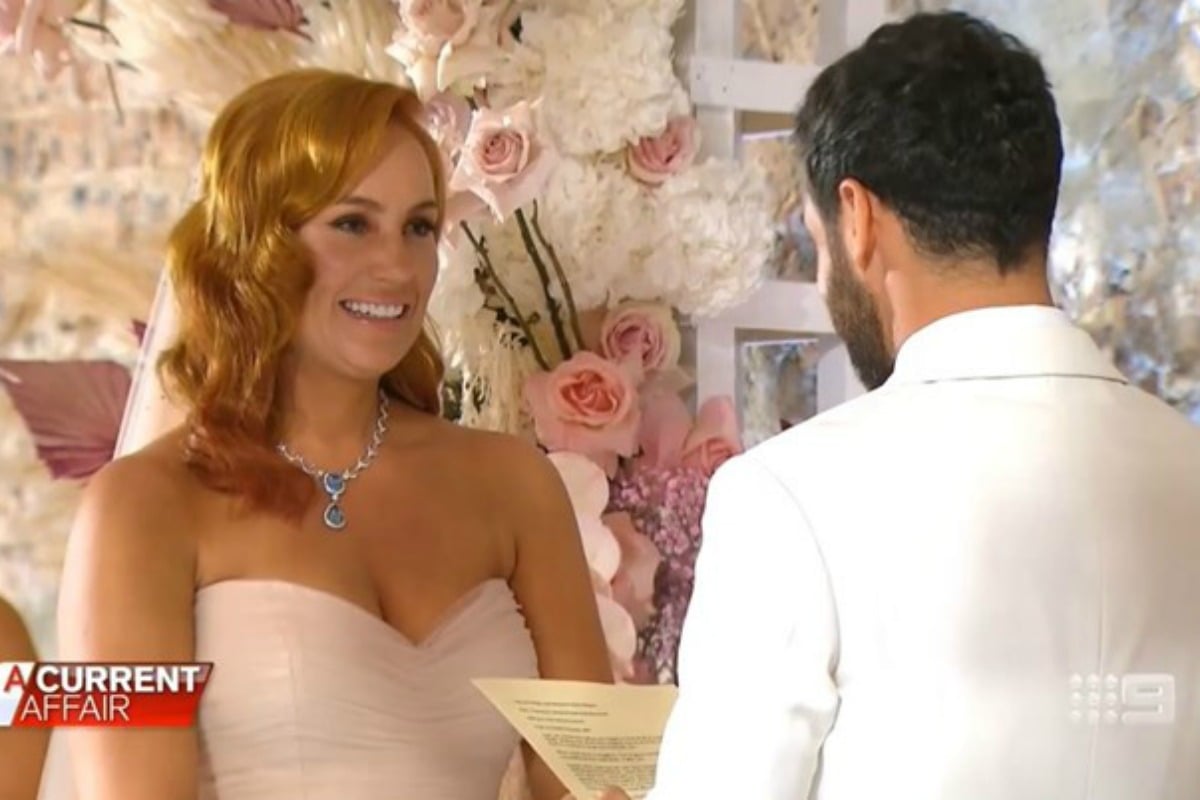 1. Oh. The apparent cost of Married at First Sight's Cam and Jules' wedding is absolutely eyewatering.
Earlier this week, we watched Married at Frist Sight's Jules and Cam get married (for real) on A Current Affair. 
Not only did we have a lot of questions after watching the wedding, but we also couldn't stop noticing how ridiculously expensive everything looked.
And now we may know just how expensive the nuptials were – you might want to take a seat for this.
Daily Mail reports that the couple would have paid a staggering $80,000 for the wedding if they hadn't received some of the services for free as part of the television deal.
 

View this post on Instagram

 
Now, it's not clear what elements the couple actually paid for and which were freebies.
But the publication reports Jules' two custom-made dresses from Nicky Velani would have cost her an estimated $20,000 if she paid for them in full.
The jewellery worn by Jules and the bridesmaids would have also cost $10,000.
Yep, that TV deal really came in handy.
The Spill is Mamamia's daily entertainment podcast that catches you up on everything in entertainment and pop culture. It's snackable and perfect for your commute home. Post continues after podcast. 
2. The Bachelor golden couple Matty J and Laura Byrne just revealed new details about their upcoming wedding.
Our favourite reality TV couple has announced when they are planning to have their big day. And sadly, it's not soon enough.