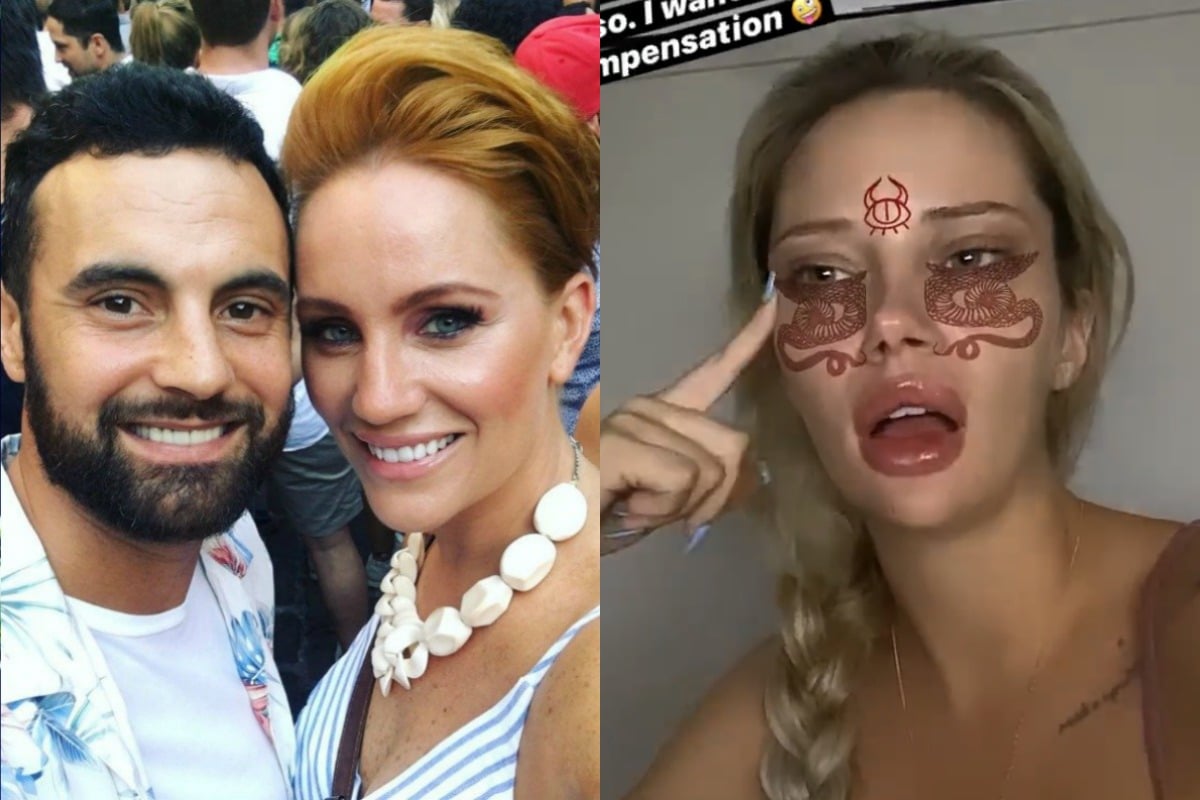 Well, it's finally over.
After months of rumours, constant drama and more than a few angry Instagram stories, the reality TV wedding of the year has come and gone.
On Tuesday night, Jules and Cam – a.k.a the shining light of love that MAFS needed among the cheating scandals and fruit bowl throwing – were married for real on A Current Affair.
Although the wedding itself actually took place on Sunday, November 17, the 90 minute-special was the first time fans were able to take a glimpse into the wedding as guests were reportedly banned from sharing any photos from the wedding… because #exclusivity.
Watch the moment Cam saw Jules for the first time on Married at First Sight below. Post continues after video.
As well as airing the couple's (second) wedding, Channel Nine's coverage of the event also followed the lead-up to the wedding day itself.
In the lead up to the wedding, however, drama has leaked well beyond the events of the couple's wedding day.
In the past few weeks alone, we've heard stories about Jules dumping her bridesmaid and ex-Married at First Sight co-star Mel via text as well as claims the couple have been asking for 'freebies'.
When Cam proposed to Jules on Married At First Sight early this year, Jules soon asked her co-stars Mel and Heidi to be her bridesmaids at her ~real~ wedding.
A few months later, however, Mel was dropped from the bridal party.
Speaking to NW Magazine last month, Mel said that she believes Jules only asked her to be her bridesmaid for publicity.
Mamamia's daily entertainment podcast, The Spill, discuss Cam and Jules' televised wedding. Post continues below.
"One day we were texting about family and babies, then two days later she was dumping me as a bridesmaid," Mel told the publication.