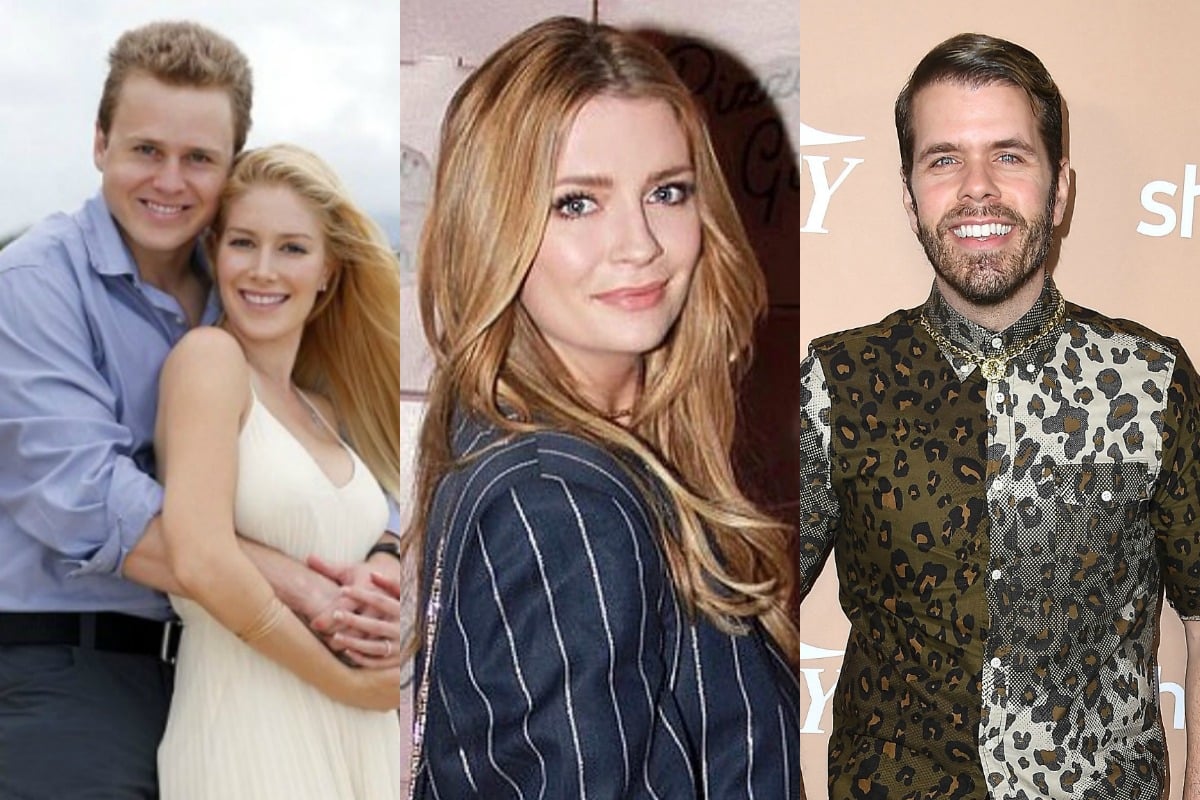 In the last month, the Jonas Brothers and Miley Cyrus released new music.
Every time I open Instagram, I am reminded of the existence of Paris Hilton and Lindsay Lohan (Thanks @commentsbycelebs).
When I got to work this morning, my colleague spoke excitedly about The Hills: New Beginnings and I read an article about how Mischa Barton was worried about turning up to a party where Perez Hilton would also be, because they had beef.
It cannot be 2019 if we are watching Spencer, Heidi and Audrina on MTV. It simply cannot. Post continues below video.
My head was in a spin. Suddenly I was singing Unwritten by Natasha Bedingfield and there could be only one explanation: This was not 2019, but 2008. We have all been DUPED.
Hear me out: I wouldn't suggest such an outrageous conspiracy without evidence, would I?
Disney stars… are back.
Today I looked at the ARIA Charts and saw the Jonas Brothers and Miley Cyrus (plus, um, Billy Ray Cyrus???) ranked.
Who the heck looks at ARIA Charts, you ask? People in 2008, that's who.
Plus in recent times we've had Instagram content from Cyrus (Miley… not Billy Ray) where she is singing along to High School Musical, posting up DMs between her and Nick Jonas and sharing videos of her singing with Selena Gomez at the 2008 Teen Music Awards.
Miley is clearly stoked that we've gone back in time (possibly because in 2008, 2013 hadn't happened yet).
We're obsessed with the most scripted reality TV to ever grace our screens.