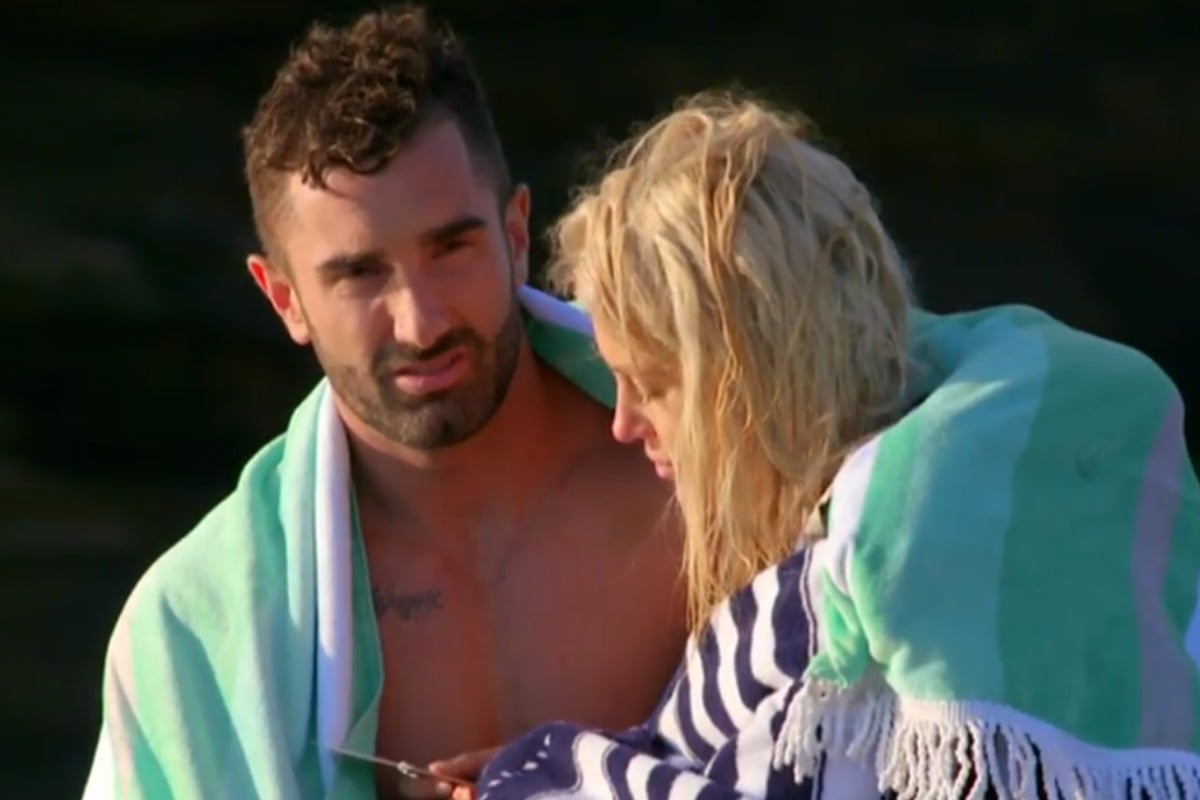 Hello.
Yes.
Osher is here and he has some very silly costumes that are definitely from his private collection pls.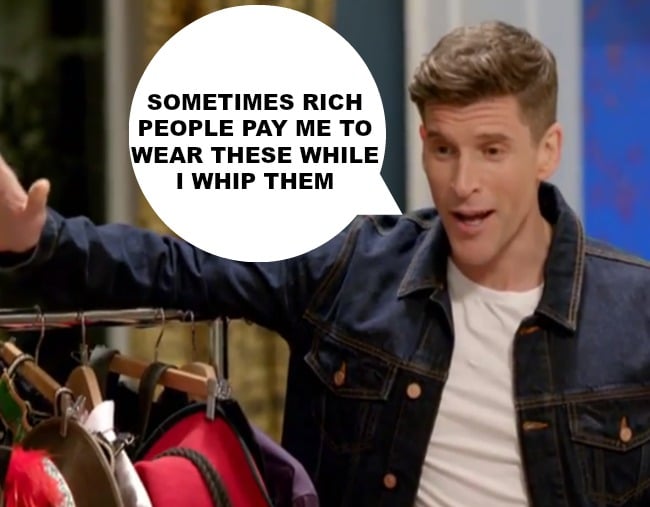 There be hats and also chaps and even Charlie takes a break from pointing at the f*ckin' door to try on some short shorts.
The next morning the final five - which only includes one Daniel - drive to meet Ali and Osher in the middle of a field.
Osher explains that Ali's father is German so she needs to make sure the boiz look good in shorts. ¯\_(ツ)_/¯
Bill is excited about calling Charlie some swears... in German.