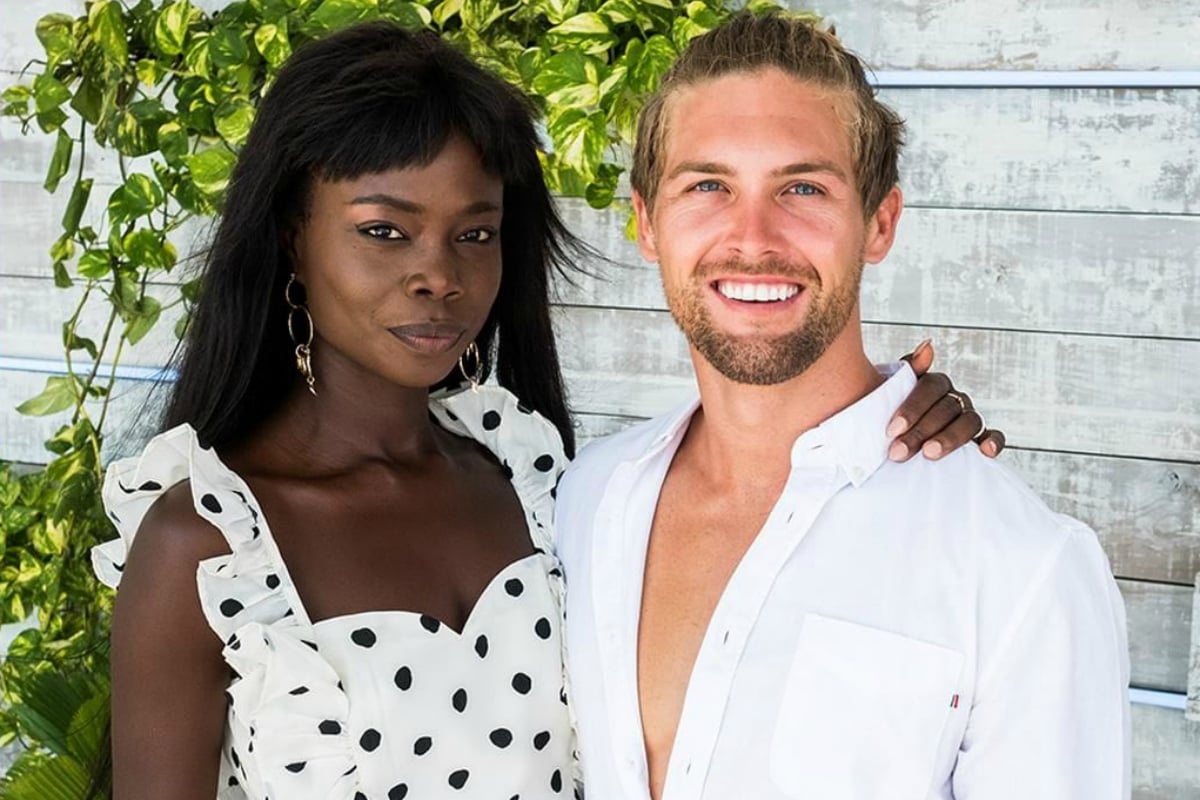 1. "As you've all probably noticed", Love Island's Cynthia and Aaron have split.
A mere nine days after the finale of Love Island Australia 2019, Cynthia Taylu and Aaron Shaw have broken up after forming a relationship on the Channel Nine show.
Confirming the news on Friday, the reality TV star said on Instagram:  "Throughout my entire Love Island experience, I stayed true to myself and meant everything I said and that's all I could do.
"Life is weird and sometimes it's hard to make sense of things."
Cynthia added that the "love and support" she has received from her fans has warmed her heart.
"As you've all probably noticed, Aaron and I are no longer together," Cynthia continued. "I ask you all to please be respectful of me during this time. It's been a very draining and emotional time….but I'm looking forward to the future."
The news follows her co-stars Luke Packham and Cassie Lansdell going on The Kyle and Jackie O Show a couple of weeks ago, predicting their breakup.
"He was really keen on the blondes and I don't think they really gave him a chance," Luke told the radio duo. "He saw that Cynthia took a liking to him so he went straight over there."
Cassie agreed, saying she doesn't think Aaron is the man for her. She also questioned how genuine he is.
2. Scooter Braun begs for ceasefire in Taylor Swift feud after receiving "death threats" from her fans.
The Taylor Swift vs Scooter Braun saga continues.