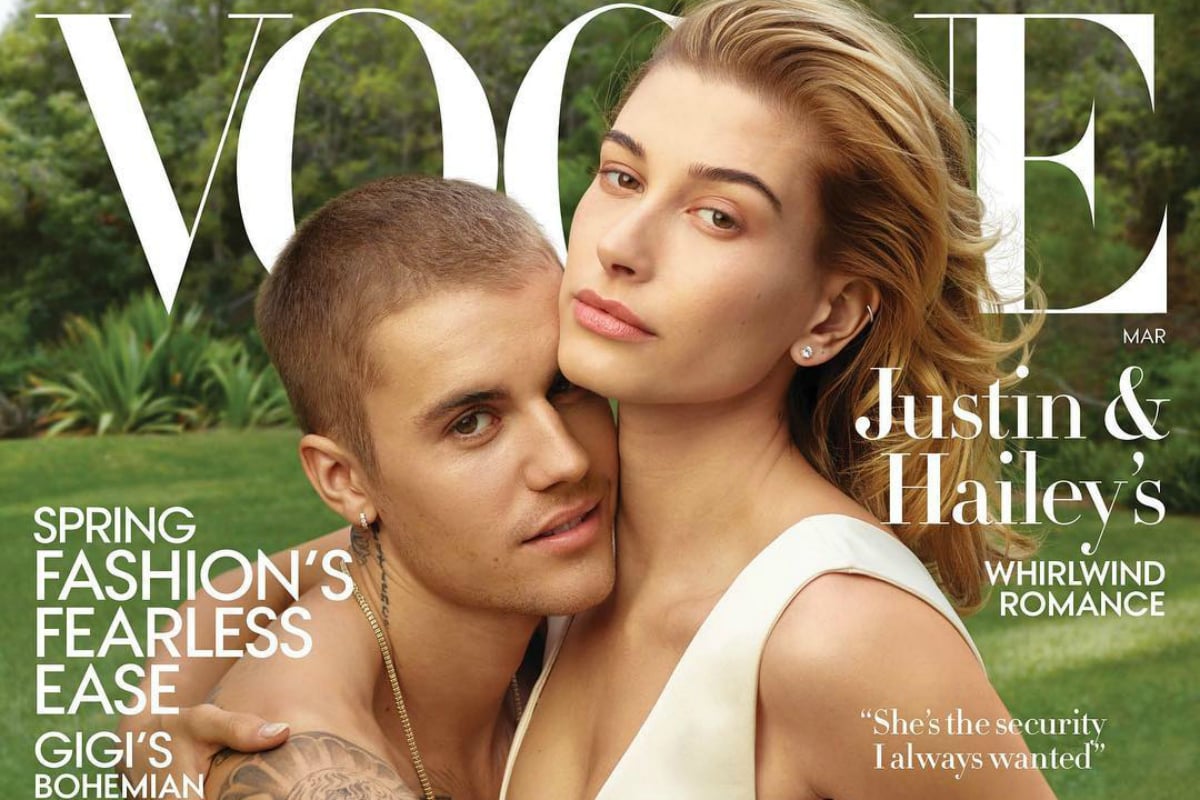 Justin Bieber has revealed that he was celibate for more than a year before he married long-time friend Hailey Baldwin last September.
The 24-year-old admitted he had developed "a legitimate problem with sex" during a candid interview with Vogue magazine for its March issue.
Justin and Hailey (who has changed her name to Bieber) married at a New York courthouse in September after reconnecting and rekindling a former relationship in June.
The newlyweds, who are still planning on having a big white wedding, revealed to interviewer Rob Haskell that they had waited to have sex again until their wedding night.
Although the Sorry singer admitted part of the reason they got married so quickly was to have sex again, he also felt the urgency because of the positive impact Hailey had on him.
"When I saw her last June, I just forgot how much I loved her and how much I missed her and how much of a positive impact she made on my life. I was like, 'Holy cow, this is what I've been looking for'."
For more than more than a year before the pair reconnected at a Christian conference in Miami, Justin had been abstaining from sex.
He told the magazine that his self-imposed celibacy was to bring him closer to God, but also try to heal from some problems he'd developed.
While he didn't go into great detail, he spoke of sex causing "pain" to people. The reporter also described his issue as an "addiction" and that sex "had long since ceased to provide [Justin] any pleasure".