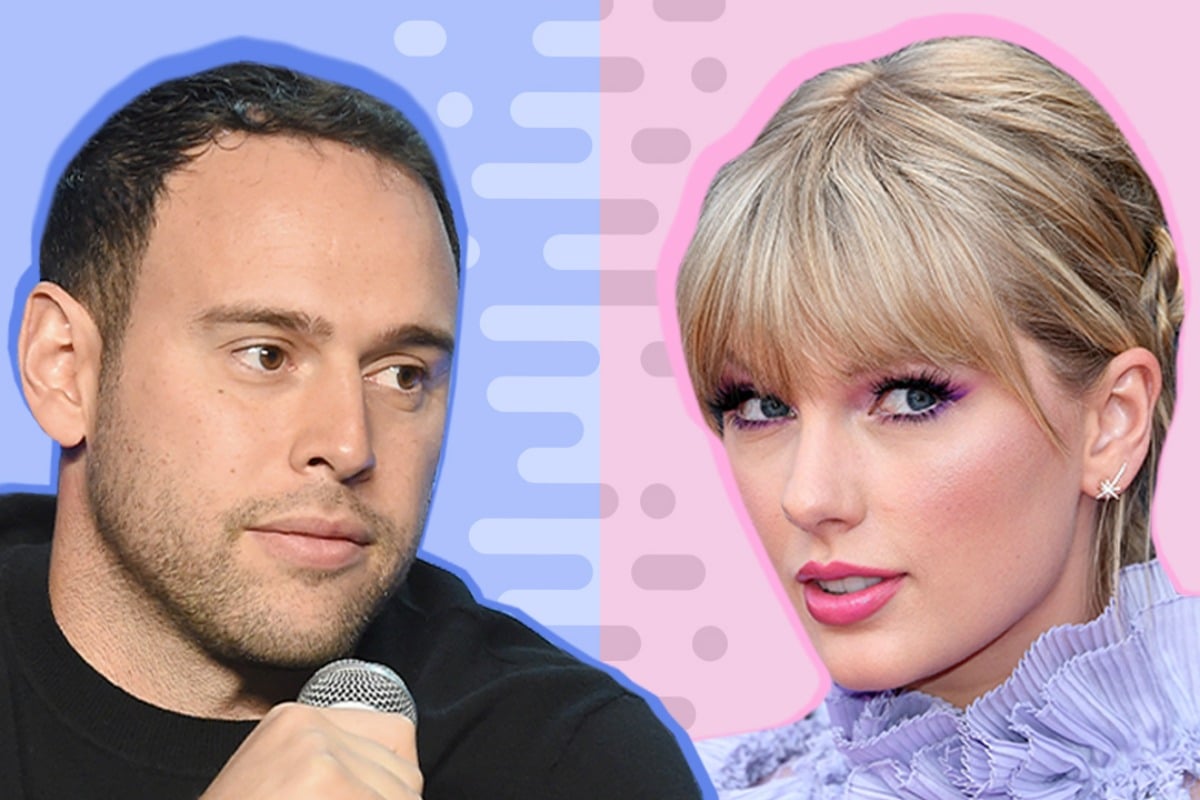 When Taylor Swift penned a Tumblr post about her horror of learning that her back catalogue had been sold to music manager Scooter Braun, she drew metaphorical battle lines right down the middle of the music industry.
And since then, stars have been jumping to make their side clear.
First, here's a quick refresher:
Swift learned that her long-time manager Scott Borchetta, who she parted ways with in 2018 after 12 years, sold his label Big Machine Records to Scooter Braun, the controversial manager of Justin Bieber and she was very unhappy about it.
Borchetta owned the rights to her music, which means Braun now stands to make millions off of Swift's past releases.
This was especially problematic to her due to what she described as the "incessant, manipulative bullying" she had dealt with from Braun for years.
At the heart of the war is the issue of an artists' rights to their music, but it's been well and truly overshadowed by a game of celebrity he-said, she-said.
With so many names and accusations flying about it's all a bit confusing, but we've done you a solid and made lists of everyone who has said something, and who's side they're on.
Team Taylor Swift.
Sure, the squad may have disbanded, but Swift remains a popular (and powerful) person in the music biz. Since speaking out about her "worst nightmare", she's had more than just her fans rally behind her.
Halsey.
Fellow female artist Halsey was one of the first to publicly support Swift. She published a message on Twitter, saying she was backing one of her musical inspirations and the rights of songwriters to own their craft.
???? @taylorswift13 pic.twitter.com/1iI2tCr8my

— h (@halsey) June 30, 2019