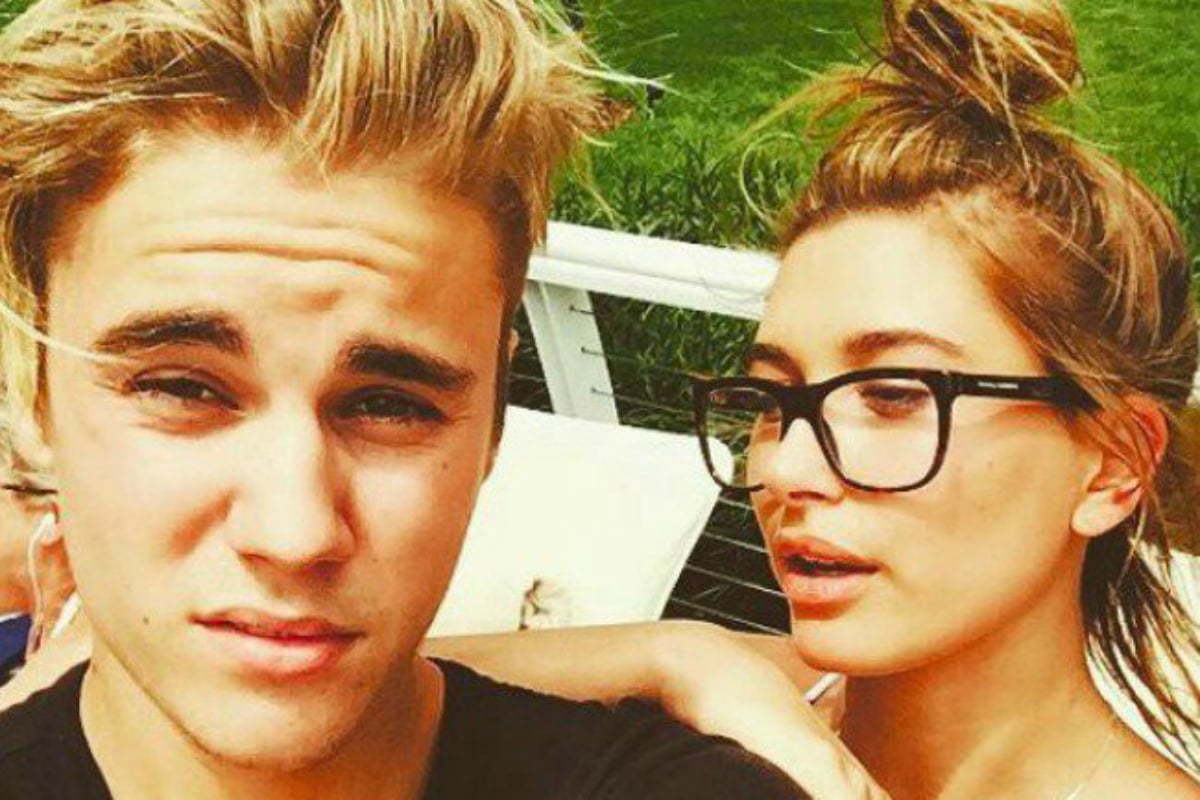 Justin Bieber and Hailey Baldwin's engagement and subsequent low-key wedding seemed to have come out of nowhere.
We were all still grappling with Ariana Grande and Pete Davidson's startling whirlwind engagement, and in our haste, may have put Bieber and Baldwin into the same basket of "so young, it will never last" betrothals.
But thanks to the honest answers they gave in an insightful Vogue profile published this week, we've learned the singer and the model had a very different love story to their celebrity counterparts.
Among other things, we learned that the pair waited until they were married to have sex again after rekindling their romance three months before their September wedding.
But that's not the only intriguing detail to come out of this profile…
Their break up involved a "betrayal".
As the pair told Vogue interviewer Rob Haskell, they were close friends who had known each other for years when they began dating for the first time three years ago.
The pair clarified that the short romance didn't end well, and that a "betrayal" of some sort occurred.
Without going into further details about what this betrayal was, Hailey (now Bieber) said: "Negative things happened that we still need to talk about and work through."
"Fizzled would not be the right word—it was more like a very dramatic excommunication," the 22-year-old said. "There was a period where if I walked into a room, he would walk out."
They reconnected at a Christian conference.
Religion has played an important role in their relationship. They went from kids whose parents were friends to best mates because they both attended the Hillsong church in New York.
Then, years after their bad breakup, they reconnected when they ran into each other a conference in Miami hosted by Rich Wilkerson Jr, the pastor of Vous Church, who married Kim Kardashian and Kanye West.
"By then we were past the drama," Hailey explained. "I just gave him a hug. By the end of the conference, he was like, 'We're not going to be friends.' I was like, 'We're not?'"
Friendship quickly became a romantic relationship, which is now a marriage.
Yes, they got married because they wanted to have sex.
While the fiercest rumour surrounding their short engagement was that Hailey was pregnant (she wasn't), another was that their religion – specifically the 'no sex before marriage' rule – played a role. And the couple confirmed that yes, it did.