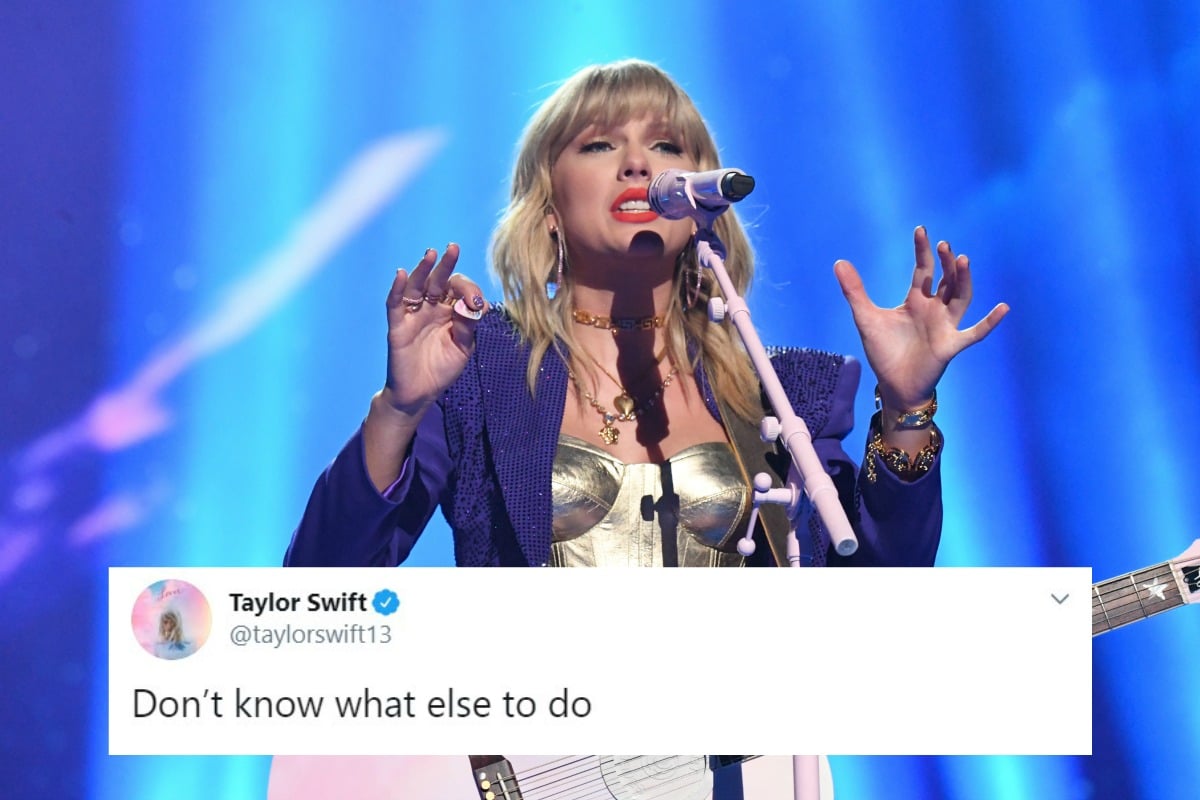 "Don't know what else to do," Taylor Swift posted out of the blue.
It was uncharacteristic from a woman who has said she takes part in every decision made about herself, her music and her brand. She sits around the board tables and joins the conference calls. She knows what to do. She wants to be the one pulling her own strings.
But right now, she's at a loss.
Don't know what else to do pic.twitter.com/1uBrXwviTS

— Taylor Swift (@taylorswift13) November 14, 2019

The 29-year-old will be honoured with the Artist of the Decade Award at this year's American Music Awards on November 24th.
She's had hits – too many to name – in that time, and to mark the occasion she had planned to perform a medley of those songs. After all, she has written all of them; straight from her mind, based on her experiences, like a series of diary entries set to music.
Despite this, Taylor says she is not allowed to perform her old songs on television because of two men: Hollywood mega-manager Scooter Braun and the CEO of her past label Big Machine Records, Scott Borchetta.
"Scott Borchetta and Scooter Braun have now said that I'm not allowed to perform my old songs on television because they claim that would be re-recording my music before I'm allowed to next year," she wrote across all her social media accounts.
Earlier this year, Swift learned that her long-time manager Scott Borchetta, who she parted ways with in 2018 after 12 years, sold his label Big Machine Records to Scooter Braun, the controversial manager of Justin Bieber, Ariana Grande and Demi Lovato, and she was very unhappy about it.