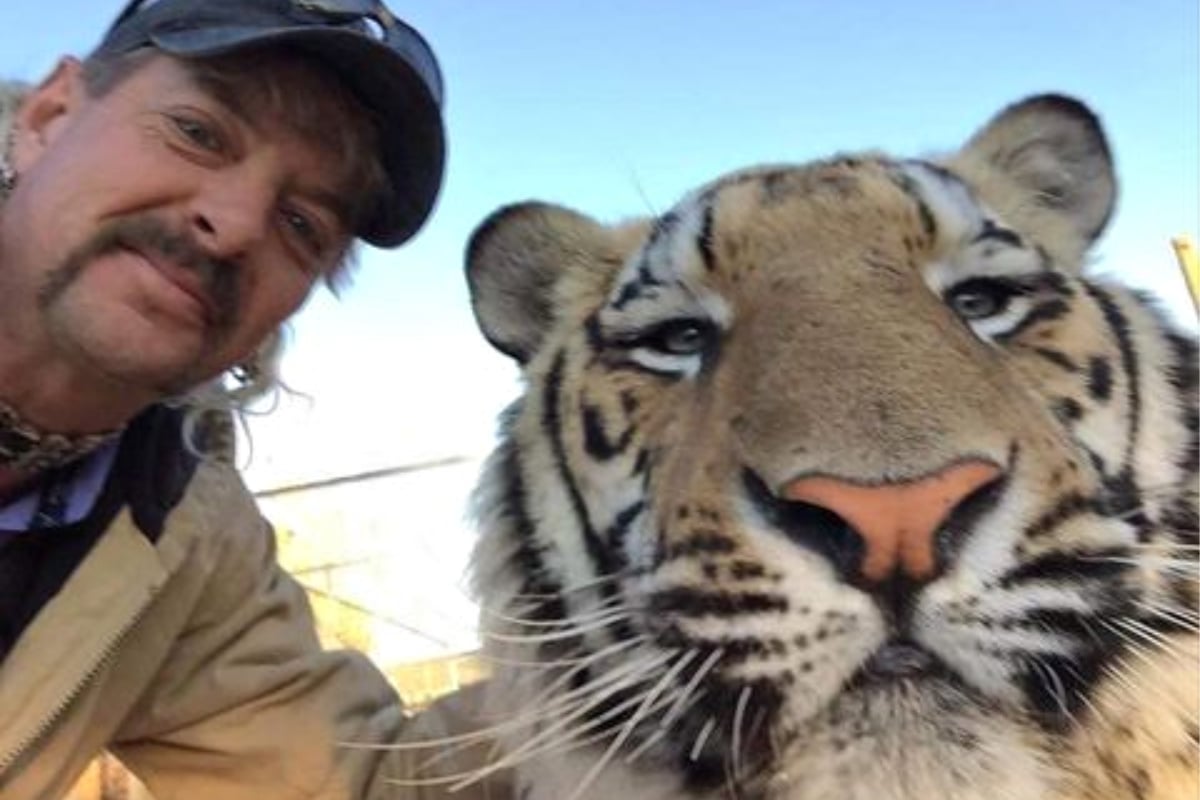 We're assuming that by now you are familiar with the wild new Netflix docu-series Tiger King: Murder, Mayhem and Madness. And if you're not, you need to watch it. Immediately.
This documentary series is unbelievably hard to summarise, but in short, it follows a polyamorous redneck Texan named Joseph Maldonado-Passage aka. Joe Exotic who runs an exotic animal zoo (think tigers, lions, even emus) called the Greater Wynnewood Exotic Animal Park (GW Zoo). He also has a vendetta against a woman named Carole Baskin who allegedly fed her ex-husband to her tigers. And that is only the beginning.
Watch the trailer here. Post continues below.

Anyway.
If you have seen it you'll understand the madness and want to know much more about this world and the people living in it.
And you are in luck.
Here are five things you probably didn't already know about Netflix's wild docu-series Tiger King: Murder, Mayhem and Madness.
P.S. spoilers ahead.
1. Joe's alligators were famous.
Although the documentary focuses mainly on the large cats, there was a much smaller, sad storyline for the alligators where their enclosure was burnt down. But you might not know that they were once owned by Michael Jackson.
Joe Exotic's ex-husband John Finlay sat down with David Spade in a video interview and explained that the alligators had previously resided at Michael Jackson's Neverland Ranch. Also, he explained that the alligators were much more dangerous to be around than the cats due to their huge tails.
2. John Finlay got his teeth fixed.
Hip hip hooray! John Finlay got a new set of teeth.