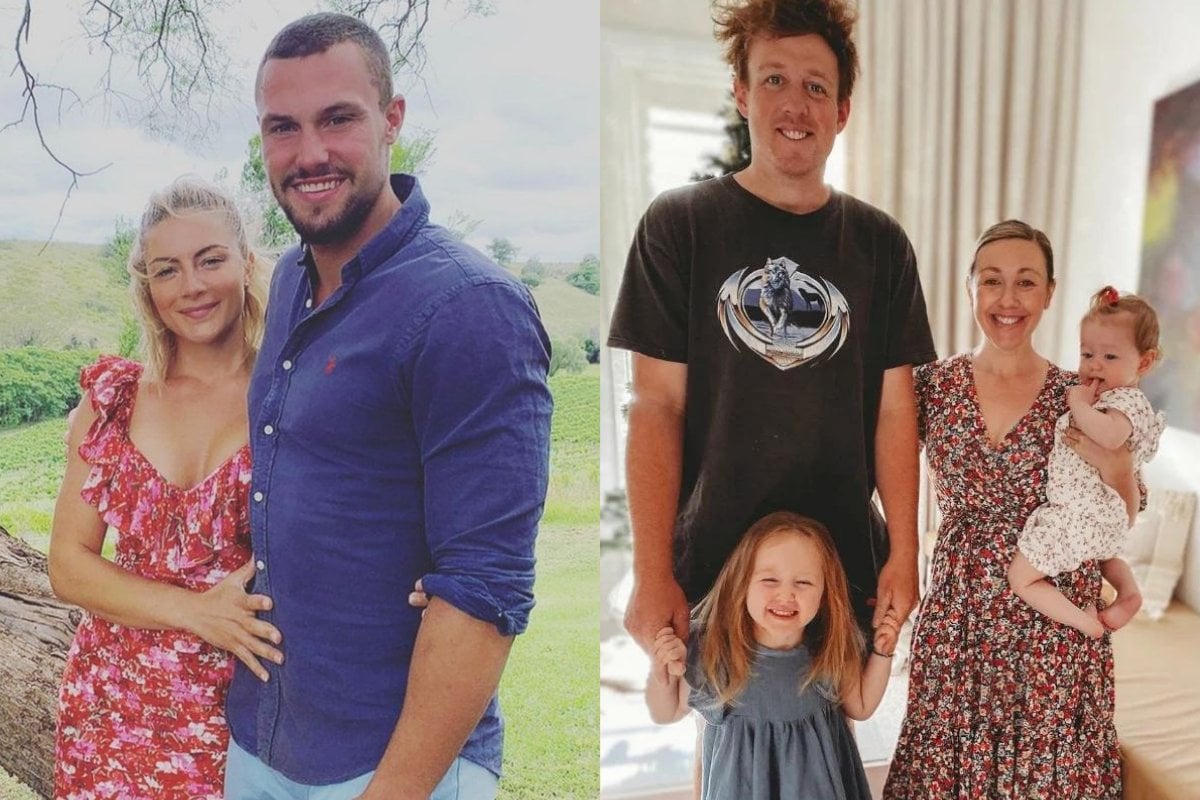 Before there were rose ceremonies and bula banquets, we became obsessed with a different kind of reality show. One with hard hats, hammers and (of course) a whole lot of drama. 
Yep, we're talking about The Block, which wrapped up its 16th season last year and saw Queenslanders Jimmy and Tam crowned the winners. 
Watch: The Block's Shelley Craft shares her interior decorating tips. Post continues below. 
So while we're all missing the renovation, room reveals and Scotty Cam's many puns, we thought we'd take a look at what some of our favorite contestants are doing now. 
Here's where 12 of the most memorable Blockheads are now.
Josh and Luke Packham.
This year, the twin brothers are competing for a chance to take out the win for their modern home nestled in the suburbs of Melbourne on The Block.
Back in 2019, Josh obtained the $50,000 winner's prize money with his then-girlfriend Anna McEvoy on Love Island. 
While his twin brother, Luke (who was also on the show) did not find his match on Love Island, he did find someone who "makes him the happiest man," with his now-fiance Olivia, who is a lawyer.
On Monday, the couple announced they are now expecting. 
"It wasn't planned, but we always said, 'If it happens, it happens,' and that's how we've approached the situation, but we were both stoked when we found out," Luke told Woman's Day.
"It was such a happy time," Olivia added. 
Currently, the pair are four-months pregnant.