1. Taylor Swift's backpack just sent a message to Kim Kardashian on the two-year anniversary of their feud.

Oh, here's some feud-y goodness for you.
Taylor Swift has just reunited her feud with Kim Kardashian with a… backpack.
Yep, a backpack.
In case you missed it, Taylor and Kim began fumin' two years ago when Kanye (Kim's husband for those of you playing along at home) released his song Famous.
In the song he referenced Taylor and said he "made that b*tch famous".
Then Kim posted this tweet about International Snake Day.
Wait it's legit National Snake Day?!?!?They have holidays for everybody, I mean everything these days! ????????????????????????????????????????????????????????????????????????????????????????????????????????????????????????????????????????????????????

— Kim Kardashian West (@KimKardashian) July 17, 2016
Now, two years to the day, Taylor has thrown her own lil' bit of shade Kim's way by walking around with a snakeskin backpack.
Yep, she's reclaiming the word "snake" in the same way women reclaim the word "slut" at slut walks.
Epic.
Excuse me while I scream about the fact that Taylor Swift is out in the open carrying a bag with a snakeskin print on the 2 year anniversary of the day Kimberly Kardashian called her a snake on social media and the internet sent her into hiding with #TaylorSwiftIsOverParty pic.twitter.com/9qZvje7rbr

— anu the misandrist queen (@redligion) July 17, 2018
Subtle. Clever. Etc.
2. Dean from MAFS says God helped him choose who his fake reality TV wife should be.
It turns out God is very interested in the fate of Australian reality TV stars ¯\_(ツ)_/¯.
You see, Dean Wells has told Woman's Day that when he had to decide between Davina Rankin and Tracey Jewel, on this year's season of Married At First Sight, he turned to God.
"I took guidance from Him about what the right thing to do was—and he said it was to stay with Tracey," Dean said. "That's a big reason why I stayed, to try and make it work."
As it turns out God was wrong in this instance, as Trace dumped Dean's butt in the grand finale and then began dating fellow contestant Sean Thomsen.
She then dumped Sean at the airport and went back to her ex-boyfriend.
Praise be.
3. Roxy Jacenko is spending her European holiday aboard a $376,000-a-week superyacht. How's your mug of packet soup going?
You know what sucks more about winter than the cold weather? Scrolling through social media and seeing posts from people who have escaped winter and its cold weather for the sunny skies of Europe/very exxy superyachts.
Roxy Jacenko is one such person. She's chosen to spend her July sailing around the Mediterranean instead of toughing it out in an under-heated office. And honestly, it's where we'd be right now if we could.
Except we probably wouldn't be sailing around in quite the style of Roxy and her family, who are currently aboard a superyacht that, according to Daily Mail, costs $376,000 a week to rent.
From the looks of photos and videos the PR guru has shared on Instagram, it looks to be worth the extravagant cost. With multiple bedrooms, a huge dining table and many lounge areas, it's more like a house – actually, a mansion – than a boat.
Excuse us why we pour boiling water into our cup of soup and daydream about winning the lottery.
4. Kyle Sandilands just landed a new TV gig which will basically see him become the Aussie Judge Judy.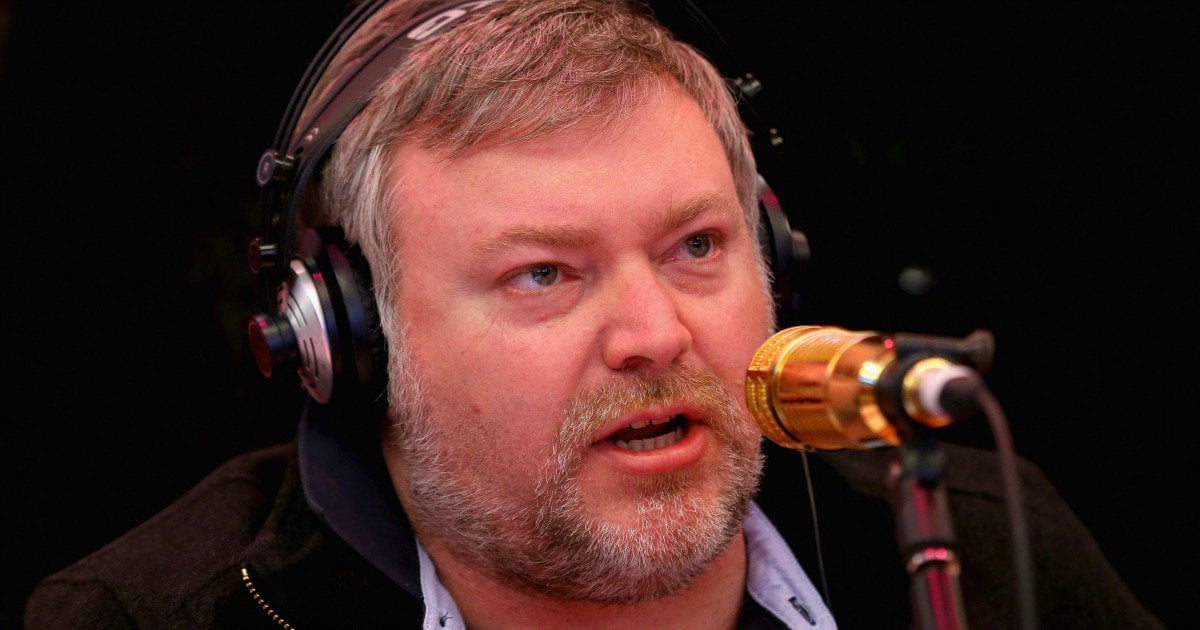 We're not sure if we're ready for this, but it looks like it's happening... Kyle Sandilands is set to star in his own TV show where he weighs in on people's problems.
On his breakfast radio show with Jackie O this morning, he said he had "signed off on" a show called Trial by Kyle, that would see him in a position similar to Judge Judy, giving verdicts on strangers' disputes.
Yes, who better to settle an argument with the objectivity of the law than Kyle?
The radio host himself admitted, "I don't know how it's gonna go" while discussing the show, saying he was just making the one episode to start off with.
The show, if it goes ahead, will air on Channel Ten.
5. The story behind Kylie Jenner's scar, that sits unedited on the cover of GQ.

While many of us were more focused on the fact Kylie Jenner was in bathers while her boyfriend Travis Scott wore a suit for their GQ cover shot - some noticed a scar on the entrepreneurial reality star's leg.
And while its existence was news to some, the 20-year-old mother-of-one has never hidden her scar. During a 2011 fan Q&A via Celebuzz, she explained how she got it.
"When I was about five my sister and I were playing hide-and-seek and I hid inside this really tall-enclosed gate," she said.
"After a while when my sister didn't find me I had to climb up on this sharp pole sticking out from the gate.
"I slipped and the pole went into my leg."
You can read more on how Kylie feels about her scar in our full story, here.