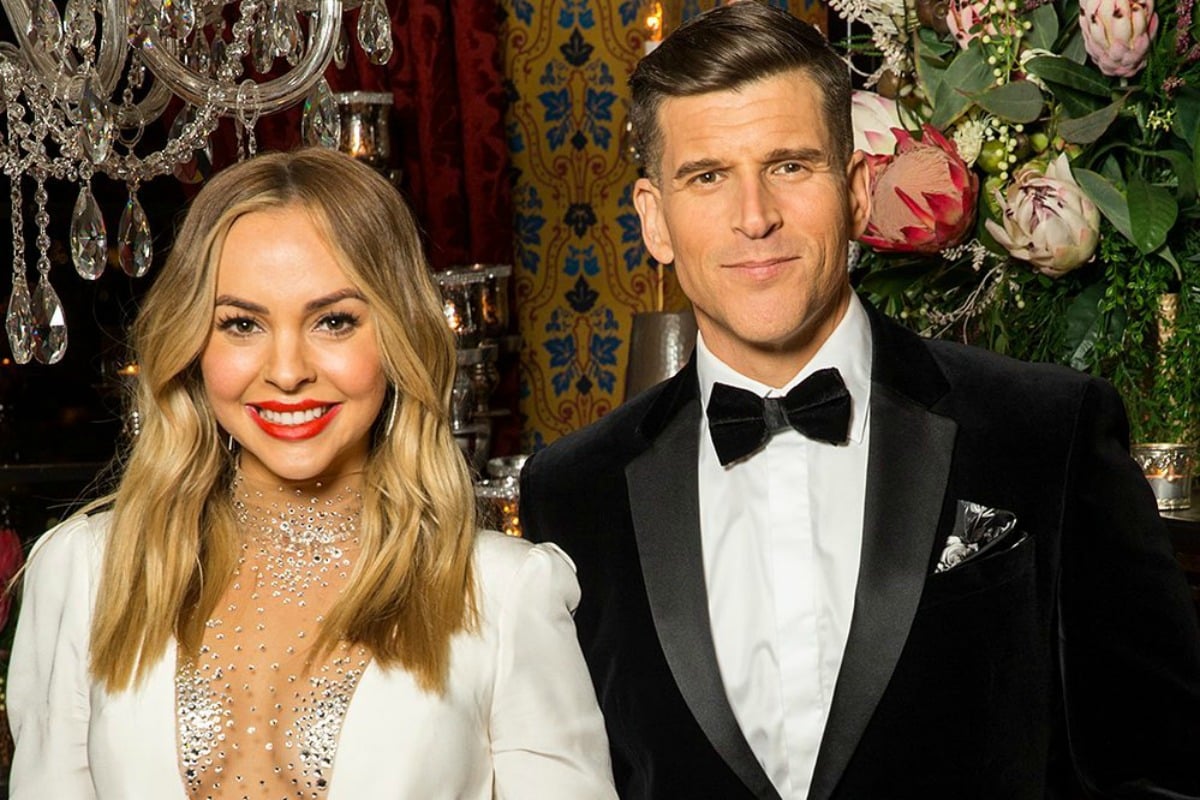 1. The Bachelorette host Osher Günsberg just answered every question we'd ever wondered about the show.
For the past month, we've spent our Wednesday and Thursday nights watching Angie Kent on her journey to find love on The Bachelorette. And it's all been worth it.
But we've also had a LOT of questions. Especially when rumours have been going around that The Bachelorette winner was promised $100K to stay with Angie for two years or that the bachelors have been blowing their $2000-a-day food allowance on expensive protein powders.
All of this speculation has had us wondering what really goes on behind the scenes of the show.
But now, Osher has answered every question we ever wondered on Twitter. And we couldn't be happier.
The Bachie franchise is known for some pretty, erm… extreme dates, whether it be jumping out of a helicopter or abseiling down the side of a building. It's some pretty scary stuff.
So, one Twitter user asked Osher if the contestants received training for physical activities and extreme dates.
Once again, the safety and security of our participants is paramount. It's a workplace like any other and we have detailed risk assessments, briefings, safety officers and training before anything like that.

But it doesn't make good tv, so you don't see it. https://t.co/zMGuztooKD

— Osher Günsberg (@oshergunsberg) November 6, 2019
When one Twitter user asked if contestants are "contractually obliged to undertake an activity once they accept a date", Osher had a pretty hilarious reply.
Mate I don't know what kind of show you think we make.
No one is ever forced to do anything.
People are always free to stay or go, free to participate or decline, and we often show both outcomes happening.
This isn't the Stanford Experiment in the 60's Ashley. https://t.co/q6RTePf0Sx

— Osher Günsberg (@oshergunsberg) November 6, 2019