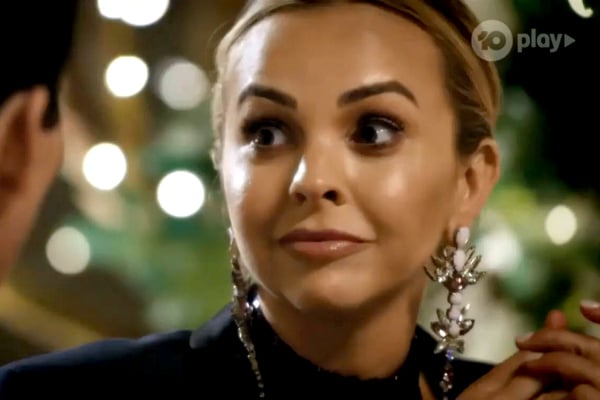 1. Apparently the Bachelorette winner was promised $100K to stay with Angie for two years and WHAT.
We're officially down to the final six in this season of The Bachelorette, and apparently there's a feisty rumour threatening the sanctity of reality TV romance.
And we don't like it one bit.
As reported by Now to Love, apparently the contestants were told the winner would be given $100,000 if their relationship with Bachelorette, Angie Kent, lasted for two years, with that amount increasing if they proposed on-air.
"At the start of filming, producers told the guys if they won Angie's heart and their relationship went the distance, they could score a huge payday," they reported.
"They promised to pay $100,000 if the couple were together for two years and got engaged – and said they could earn even more if the proposal was on TV.
It's unknown whether Angie was given the same spiel.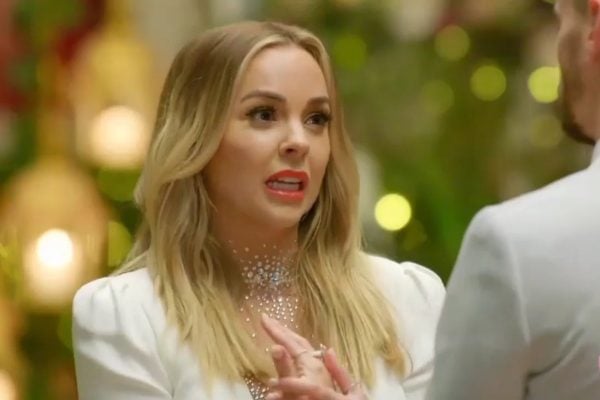 We don't mean to poo-poo speculation, but in the words of Jamie Doran (this season's stage 5 clinger), we sense a "snake in the grass". Not only was there no source (anonymous, or otherwise), Osher would obviously NEVER allow this tomfoolery to happen.
More believable, however, is the hilarious admission that the bachelors had a $2000-a-day allowance to spend on food, but apparently "furious producers" significantly cut their budget after some contestants overate their share and "blew the budget on expensive protein powders".