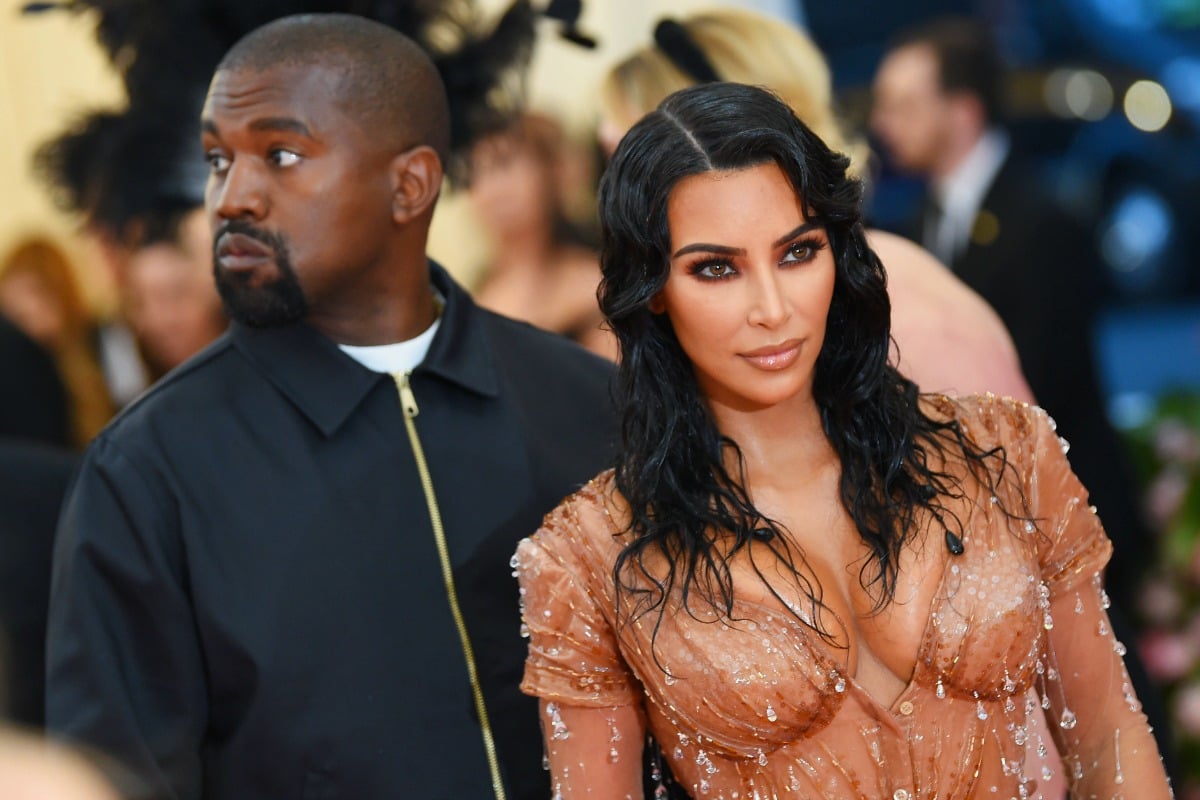 Kimye is not what it used to be.
It's been seven years since Kim Kardashian and Kanye West got together to form the number-one celebrity couple on the planet. They've gifted us with internet-breaking images, weird tweets and the best, bizarrest baby names. But on an episode of Keeping Up With The Kardashians earlier this month, when West criticised Kardashian for dressing 'too sexy', people started to question how much had changed in the relationship in those seven years.
"Kim thought she was marrying an edgy creative genius who thought outside the box and ended up with a hypocritical Republican televangelist who tells her to go back home and change," tweeted writer Bolu Babalola. "That's sad."
Kim Kardashian explains to Ellen why Kanye gets upset with her Insta. Post continues below.
Let's go back to where it all began for Kimye.
It was 2003, and West was making a music video with Brandy, who was a friend of Kardashian's. At that stage, KUWTK was still four years off, and the rapper didn't recognise her.
"He was asking his friends: 'Who is this Kim Kardajan?'" Kardashian later told Ryan Seacrest. "He didn't know what my name was."
The two were just friends at first, but when West saw a photo of Kardashian with Paris Hilton in Australia in 2006, it turned into something more.
"I just knew I wanted her to be my girl for a long time," he told Seacrest.
There's something happening in Hollywood, stars are not just turning to religion, they're starting their own churches. The Quicky team take a peek inside the new world of the Kardashian/Jenner/West's where Sunday sessions are the new vehicle for their brand. Post continues below.
In 2008, West convinced Kardashian to dress as Princess Leia for the pilot of a show called Alligator Boots.
"I would say this is when we first really connected," Kardashian wrote on her website.
By this time, Kardashian had already had one marriage – to music producer Damon Thomas – behind her. In 2011, she got married again, in a TV special, to basketballer Kris Humphries. She filed for divorce 72 days later.