1. Excuse us, but there might be a spin-off series from Married At First Sight.

If after a 50 million-week season you feel like you still haven't had enough Married At First Sight, then we have some good news for you.
There are *sources* who claim Channel Nine is putting the feelers out to see if people are interested in a new MAFS spin-off show.
The people at Channel Nine have been cold-calling TV watchers, the Daily Mail reports, and asking them which contestants they'd like to see in their own show.
And apparently, they were very interested in Davina Rankin.
"The person asked me what I thought about Married At First Sight and who I liked or disliked the most from the current season," the anonymous viewer told Daily Mail.
"Then they asked which contestants or couples should have their own television show."
Of course, in order for Davina to have her own reality TV show, she'd have to agree to it. And after speaking out about the cyber-bullying attacks she's been victim of since the show aired, we're not so sure she will.
The Twins chat about the latest episode of Mamamia Out Loud. Post continues.
2. Even more proof we are not worthy of Jessica Chastain.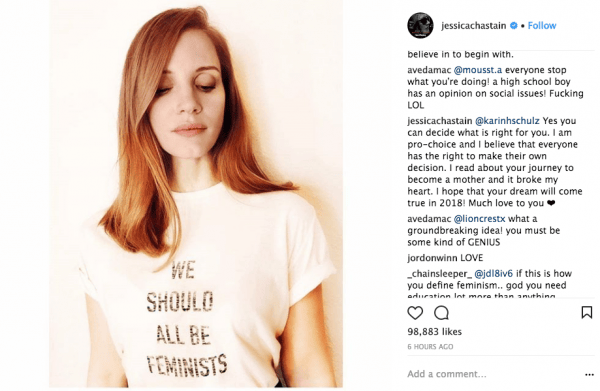 First, she threw her weight behind Time's Up, then she secured equal pay for her co-star, Octavia Spencer. Now Zero Dark Thirty star Jessica Chastain is helping an angry Instagram commenter pay for her fertility treatment.
OK, let's rewind. The origins of this generous gesture were forged on Thursday - International Women's Day - when the 40-year-old declared via Instagram (well, technically via a photo of a t-shirt slogan on Instagram) that 'We should all be feminists'.
Among the comments of "preach" and "yas queen" were plenty of detractors, including a woman by the name of Karin Schultz: "Yes feminist that believe in God and stand up for The Unborn. I would be for that kind of feminist."
In Schultz's bio lies a link to a GoFundMe page requesting donations to help her and her husband realise their dream of starting a family. A link that Jessica Chastain clicked on, a cause to which she donated $2000 (no really, her name is right there under "recent donations").
"Yes, you can decide what is right for you," Chastain replied to the South Carolina woman. "I am pro-choice and I believe that everyone has the right to make their own decision. I read about your journey to become a mother and it broke my heart. I hope that your dream will come true in 2018! Much love to you."
3. This Riverdale star has a message for the magazine that photoshopped her waist.

Riverdale star Lili Reinhart isn't impressed with a magazine that photoshopped her waist.
On International Women's Day, Reinhert shared the before and after photos to detail how far women have to go to live in a world that accepts them for who they are.
"Over the last year, we've seen an unprecedented movement for women's rights, and one thing is clear: our time is now. We are phenomenal and we will make the world a better place for all women. But we still have a long way to go. Our fight is not over. For example: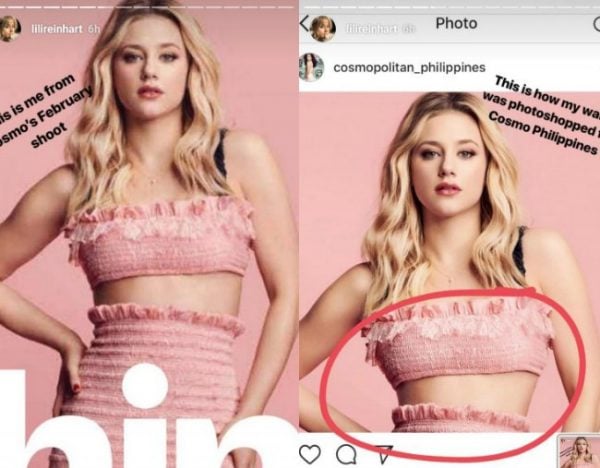 "It's an everyday battle sometimes. And to see our bodies become so distorted in an editing process is the perfect example of the obstacles we have yet to overcome. So we cannot stop fighting. Our battle has only just begun.
"We are f*cking powerful, beautiful and strong… we aren't hiding behind photoshop to conform to beauty standards."
4. In case you missed it, The Bachelorette's Courtney Dober has found love... on American Bachelor.
Courtney Dober and Bachelorette Georgia Love didn't work out, but now the former contestant has found love on a Bachelor spin-off show.
The aspiring TV presenter appeared on the Winter Olympic-themed Bachelor Winter Games this year, and found a "connection" with New Zealander Lily McManus, who came runner-up in her country's 2017 season of The Bachelor.
The couple even bravely tested their new romance with a road trip across the US, which we're told we can follow on their YouTube page.
If that doesn't scream love, we don't know what does.
5. I'm a Celeb's Simone went a little rogue in some expletive-laden post-show interviews.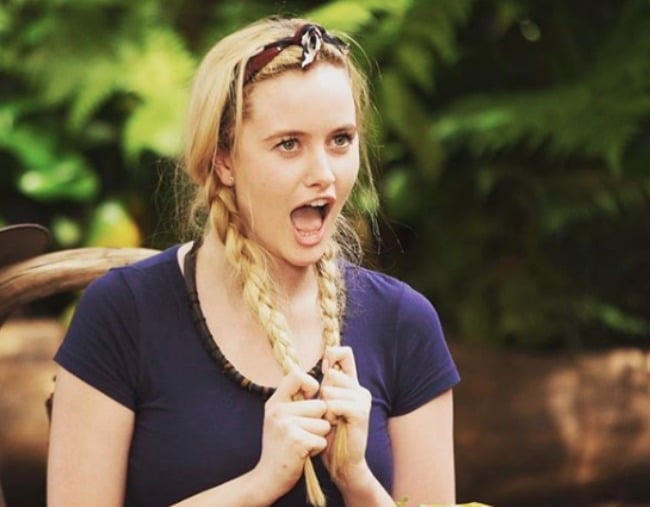 I'm A Celebrity evictee Simone Holtznagel has gone a little rogue in her post-show interviews on Friday morning, going on some expletive-laden rants about her former contestants.
In an interview with Hot91's Dave, Sam & Ash, Holtznagel's words appeared to slur just a tad as she was asked who she considered the biggest "jerk" of the jungle.
"Oh f*ck. Oh sorry," she began, as the hosts (unconvincingly) told her it was "OK".
Read what else she had to say in our full story.